C-Store columnist Dan Cocks has opened his refitted and revamped Premier store in Whitstone, Cornwall. The village has only 250 households and 300 residents, but is on a main road, so Dan saw the opportunity not only to upgrade the shop, but also to add a café and lounge bar to make it a destination for locals and visitors alike. By purchasing the adjoining house and developing the property above the store, the premises are now more than 1,700sq ft in size with a state-of-the-art kitchen and a chef on the payroll to help develop complementary retail and foodservice propositions.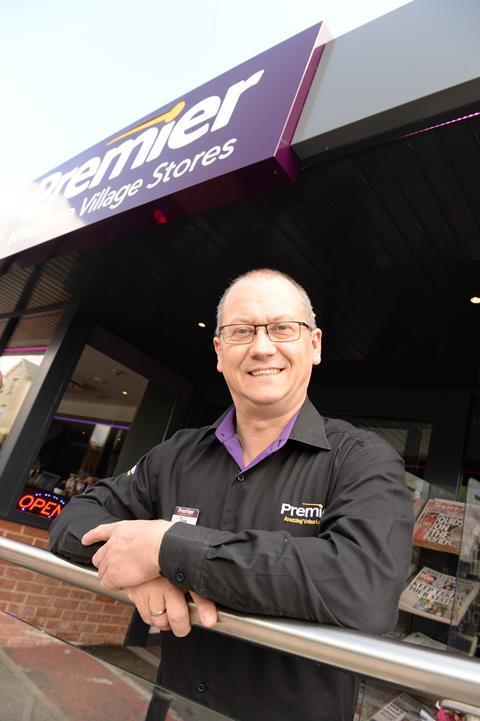 Curbside appeal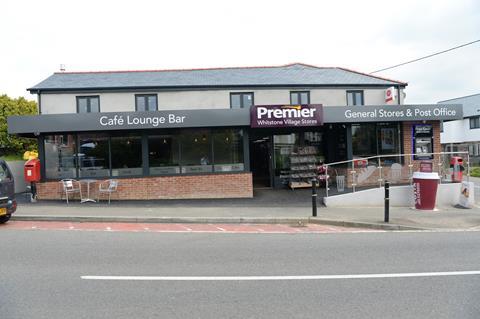 Dan was keen to improve the curbside appeal of the store with the extension. Planners were reluctant to permit the normal yellow Premier fascia across the wider shop front, but happy to approve this modest grey.
Fresh and chilled
Locally-sourced food such as bread, veg, cakes and meat sit alongside national brands, enhanced by rustic design features for added theatre.
An additional two banks of six-metre refrigeration cabinets were installed as part of the refit to accommodate more fresh food such as meat, ready meals and fresh soup, as well as an improved 'grab and go' food-to-go offer.
Dan's grandfather used to be a dairy farmer in the area, and one of the original churns he used to supply milk to the Ambrosia dessert factory is preserved in store.
Off licence
The former bake-off freezer section has been turned into a dedicated off-licence feature area, with differentiated flooring, ceiling and lighting.
The additional space has enabled the store to stock more products in multipacks and fast-growing formats such as 660ml bottles.
Spirits are sold from the shop floor instead of being kept behind the counter, and sales have gone up 40% as a result.
Both national and local bottled ales are sold on a permanent '3 for £5' offer, which has proven popular.
Range and value
Digital media screens and promotional ends shout good value. The screens also allow for community engagement, with local news and even 'selfie' competitions on display.
Products are zoned based on customer missions, such as food for now, food for later and top-up.
Whitstone Stores' catchment area is about 150sq miles and it is nine miles to the next shop, so to keep customers local he stocks more unusual items such as DIY tools and gardening essentials.
Mine's a pint
With the opening of the lounge bar, Dan and partner Viki have an additional role as the village landlords. The store shuts at 9pm, but the licence allows for the bar to stay open later to serve thirsty locals.
Booker-owned Classic Drinks supplies the on-trade side of the business, which includes the Carlsberg draft beer range and local cask ale Longhill, which is brewed by village residents.
For quieter occasions, the café serves barista-style coffee and cakes. Wifi is free for those who check in via the store's Facebook page.
Fresh food waste is minimised by preparing hot meals using meat and veg from the store. Sunday carveries have been a huge success, especially take-away versions where customers bring their own plates.
Designed for quick service
The café lounge bar is separated from the store by a sliding door, but the L-shaped counter cuts into both sections so staff can move quickly between customers using the shop, the Post Office and the lounge.
Support from suppliers
This being Cornwall, pasty quality is vital and Dan gets extra-special service from Crantock Bakery. He is also "hugely grateful" to Booker and Premier for ongoing support and for "sharing my vision".