It's blue skies all the way at Roli Ranger's new Sunninghill store in Ascot, Berkshire. Less than a month after opening, the 1,600sq ft outlet had already smashed its year-one target. The store matches Roli's own unique vision with design cues borrowed from premium, natural and organic food retailers and other avant-garde independents, in order to achieve a look that's "a complete departure from classic convenience". With a focus on fresh, chilled and healthy products, including many from small artisan producers, the range surprises and enchants. "It's all about differentiation. To excel in the modern market you have to use flair to stand out," says Roli. See over for how he achieves this.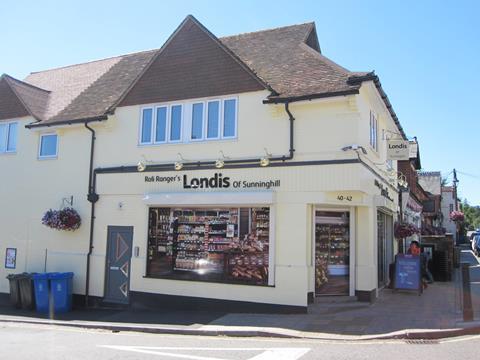 Design features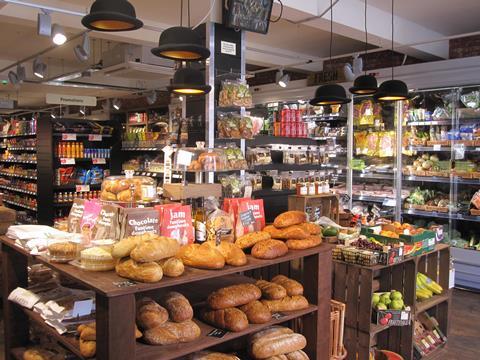 Roli has used a variety of innovative display techniques such as chunky wooden tables, crates and boxes to create show-stopping displays. "Much of the range is traditional convenience, it's just displayed more attractively," Roli says.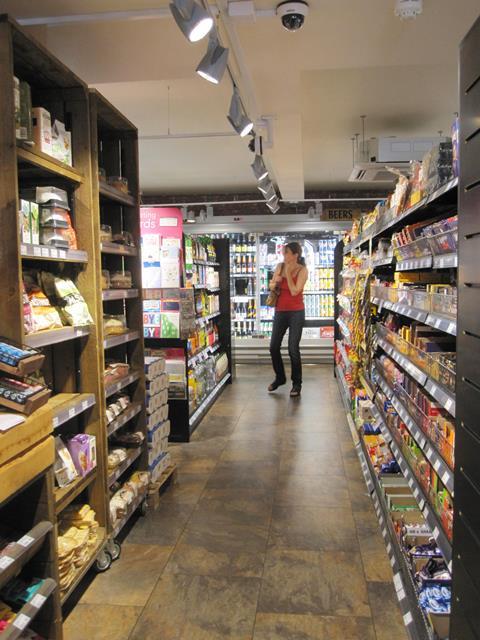 Unexpected fixtures and fittings, such as hanging bowler hat lights, add to the sense of in-store theatre.
Wide aisles give a sense of space to the compact store. A high open ceiling with visible pipework and LED lighting add to the spacious feel.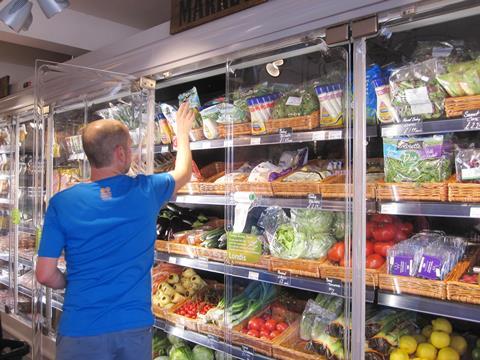 Smart acrylic doors have been fitted to all of the store's chillers – even fresh food – creating a comfortable in-store temperature and saving up to 30% on energy bills. Messaging on doors explains the energy-saving benefits to shoppers.
A focus on fresh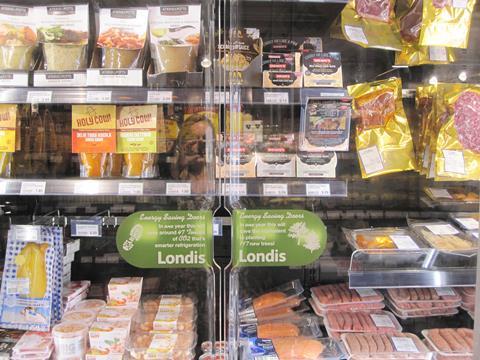 The store's fresh participation is 40%, accounted for by a mix of brands, Londis own lines, plus premium products from local suppliers.
Most of the fresh fruit and veg is displayed in smart wicker baskets inside chillers with doors, while key seasonal lines, such as local cherries, are displayed on a large table at the front of the store and merchandised with chalkboard signage.
A counter to surprise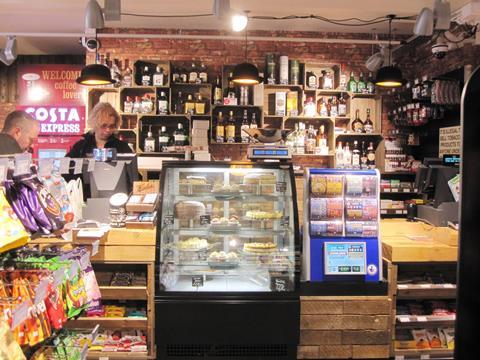 The store's counter is more smart coffee shop than traditional c-store, with wooden railway sleepers forming the main structure.
The counter houses a selection of chilled desserts from a local patisserie, alongside more traditional items such as scratch cards and gum. Tobacco is stored behind bespoke wood-panelled sliding doors, while high-margin alcohol nestles in wall-mounted wooden crates.
Self serve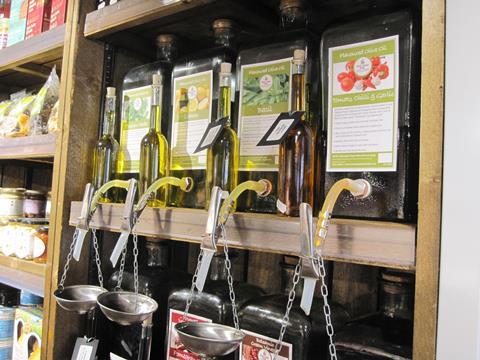 The store aims to maximise customer engagement with a variety of interactive self-serve products. Foodies can take their pick of a number of premium oils and vinegars which they can take home in glass bottles with corks. A new bottle and oil costs £5.99, or old bottles can be brought back for a £3.99 refill. Sales are buoyed by in-store sampling.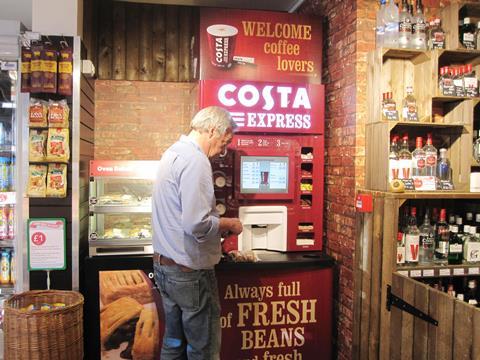 A self-serve Costa Coffee machine is joined by a self-serve fresh orange juice machine and slush machine.
Customers can bag up their own tempting freshly-baked local breads and patisserie sited at the front of the store.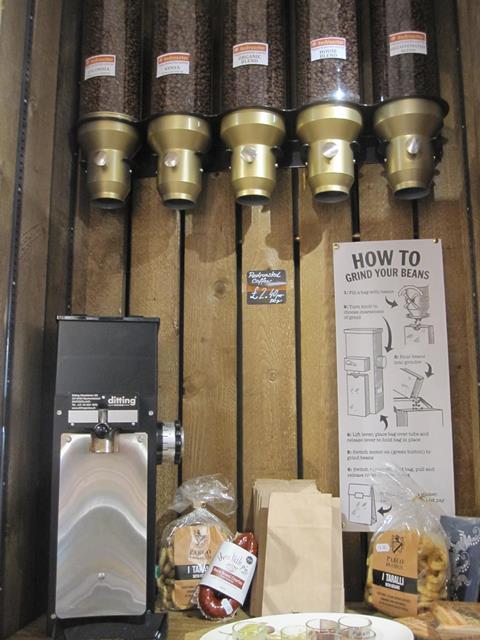 Shoppers can choose from five premium coffee bean varieties from Brighton's Red Roaster. Customers can grind and bag their own coffee for £2.40 for 100g.
Local lines
Roli works with a variety of small and local producers and buying groups. Products from small and local producers are merchandised in rustic-looking wooden display units which Roli had custom built by a local carpenter. Many of the suppliers used provide products for his other store in Ascot, but Roli has also taken on new ones following study tours to other retailers.
Smart exterior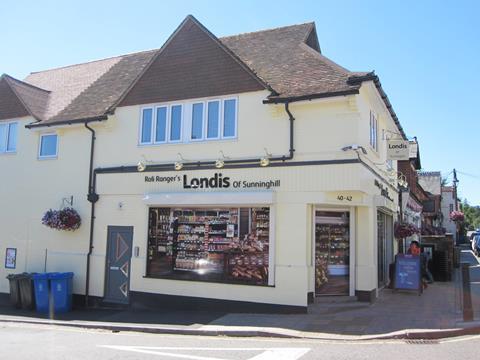 Soft cream paintwork and wooden cladding mark this Londis store out as different from the start. Smart black lettering reading 'Roli Ranger's Londis' adds a further lick of personality.
A large photo of the inside of the store has been used to cover the window on the side of the unit. This allows Roli to use the interior wall for shelving space, while enabling shoppers to see the delights inside.