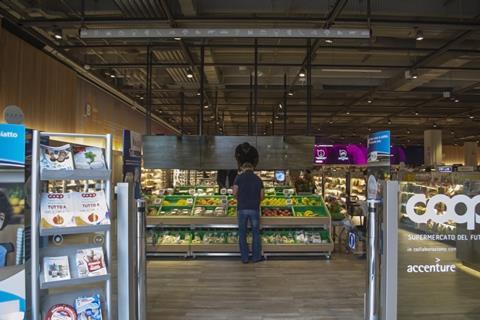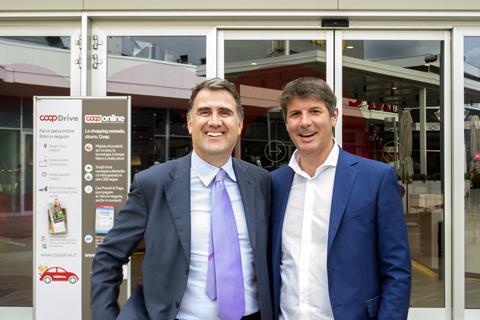 The future of retail is closer than you might think. In Milan's affluent Bicocca suburb, Coop Italia's 800sq m 'Supermarket of the Future' is defying the downturn in Italian grocery by catering for a mix of customers including students, office workers and gym-goers. Cool design and interactive technology are at the heart of the proposition, which is delivering 3.8% sales growth in a market declining by 2.1%. VP for Coop Italia Lombardia Andrea Colombo (pictured, left) and Accenture Strategy's md for retail & consumer goods Alberto Pozzi take C-Store on a tour.
Step into the future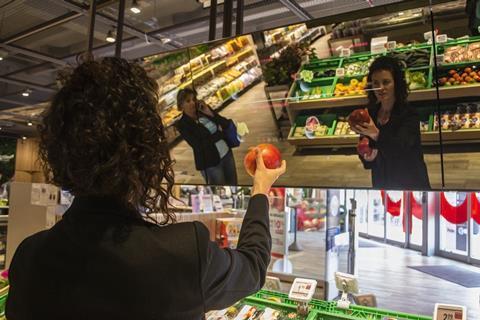 Augmented reality screens above the produce fixture analyse the goods shoppers pick up to give them details on nutrition, origin, price and alternatives.
The screens also give valuable data to the retailer. Goods being handled but not placed in baskets, or shoppers bypassing the fixture, indicate problems with product quality or merchandising, for example.
Free-from and sports nutrition goods are at front of store to appeal to students from nearby Bicocca University and visitors to the Virgin Active gym next door.
"You have to discover your shopper's purpose," says Pozzi. Accenture, which developed the store in partnership with Coop, found that shoppers typically spend 31% more in stores that they feel understand them.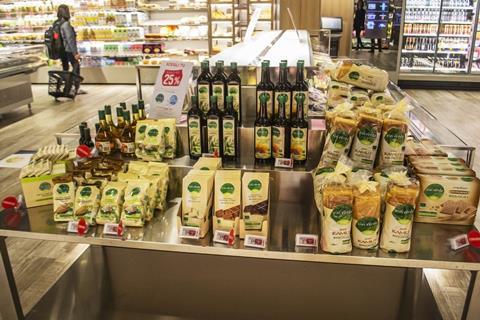 The shopper journey
Interactive screens throughout the store allow customers to search through the 4,000 products on sale (30% of them own label) and scan barcodes for information.
Search data is used to inform the store's range. For example, if there are a high number of searches for low-sugar products, this indicates heightened demand.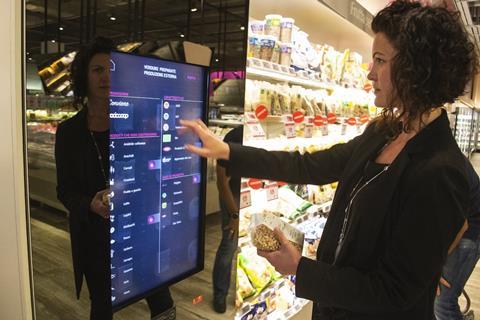 Bicocca's residents are affluent, health-conscious and time-pressed. There are no counters in store and aisles are wide and uncluttered to speed the shopper journey.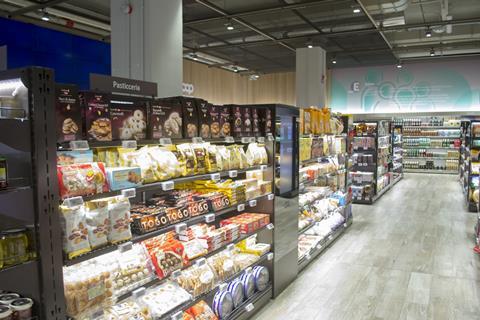 Eat in
More than a third of the floor space is given over to the restaurant Fior Food ('Flower' food), which takes its name from Coop Italia's own-label range. The restaurant regularly serves 300 covers at lunch.
An espresso bar and open kitchens where chefs can be seen preparing dishes with the store's produce create a social setting that people want to spend time in.
This is crucial, says Pozzi: "Italian retail is in crisis – not everyone's going to survive. They need to grab millennial customers by regaining the social space they've lost."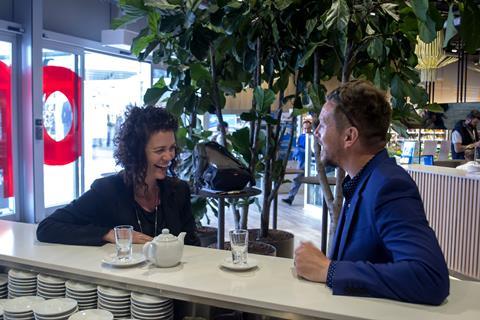 There's no mistaking this is an in-store restaurant. Unbroken views across the store are afforded by shelving units no taller than shoulder height. Large screens communicate the latest deals to drive sales.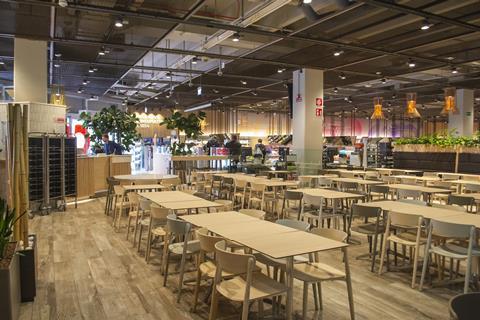 What's next?
The screens are being updated to allow shoppers to share personal data such as their social media preferences, shopping lists and past purchases.
This could lead to recommendations based on the dishes shoppers are planning to cook, or products liked on social media.
"The store of the future will need to read consumers' minds and understand their needs," says Pozzi.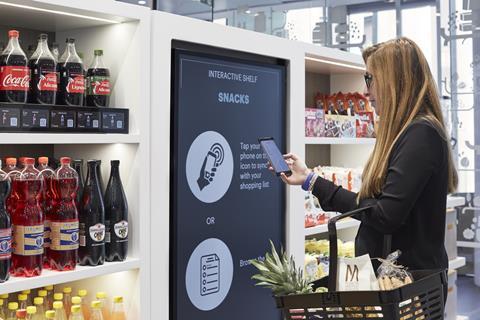 Another system, shown here at Accenture's Milan innovation hub, monitors footfall to optimise shopper journeys. Stock levels are displayed graphically to alert staff to where replenishment is required.