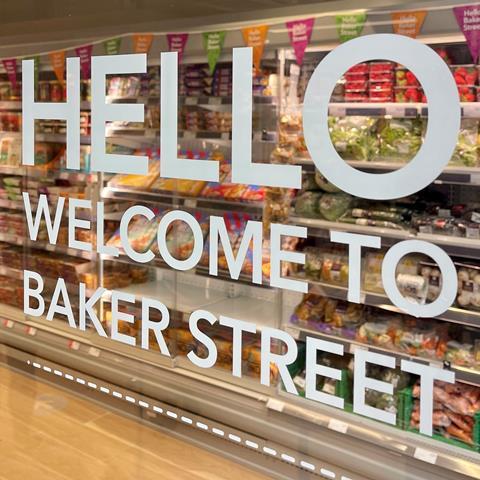 Co-op has opened a new-look convenience store in the heart of West London following a £2.1m investment which will support up to 50 jobs in the local community. The group's third on-the-go store in London, showcases Co-op's first coffee counter featuring its own Ever Ground Coffee, with the addition of two Ever Ground coffee machines in the main store.
The new 2,168 sq. ft store on Baker Street runs on 100% renewable electricity, opening between 7am-11pm seven days a week.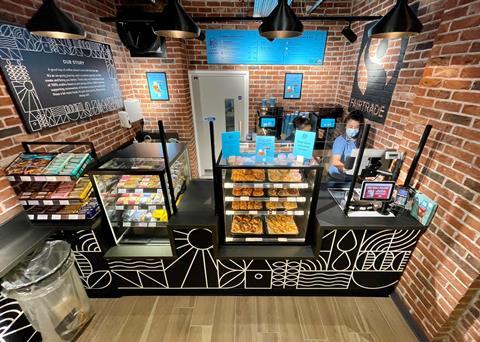 The Ever Ground brand offers 100% Fairtrade products, including Fairtrade coffee, Fairtrade hot chocolate, Fairtrade sugar, and Fairtrade Co-op 99 tea. The counter will also serve a range of hot food and instore bakery items.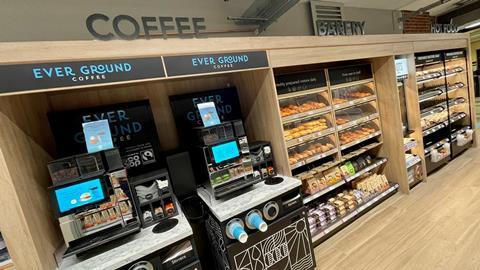 Jenna Thomas, Co-op coffee buyer said: "We're really looking forward to bringing the new concept store and coffee counter to Baker Street. With its fantastic location within the station, we will offer ease, speed, quality and convenience for commuting consumers in the city. Fairtrade is central to our core business values and we are delighted to support the scheme in this new concept with our new, full-bodied, great tasting freshly ground coffee, that's grounded in good."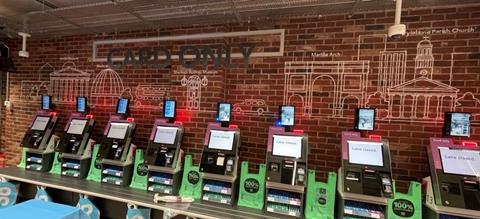 A card-only checkout area keeps queues to a minimum and contactless card payment limits have been increased to £45. Co-op claims that a greater understanding of its customers in these locations has resulted in creation of a grab and go proposition in an environment that's modern, fresh, and speedily facilitates the on the go shopping experience.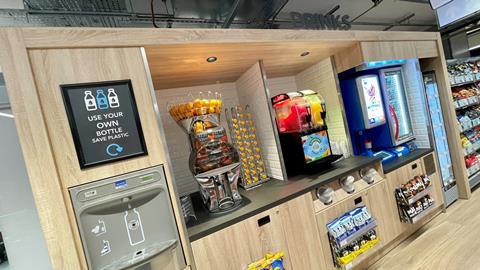 The new store has a free water refill station, an I-squeeze orange juice machine, Robinsons Frozen Drinks and a F'real Milkshake machine.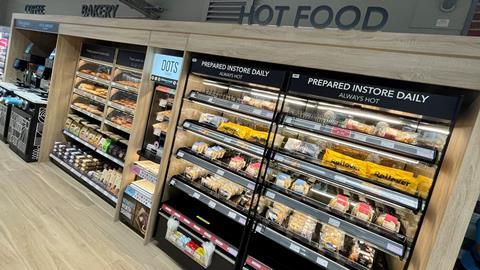 The store also offers hot food, impulse bakery products, Yo Sushi and Dots Donuts.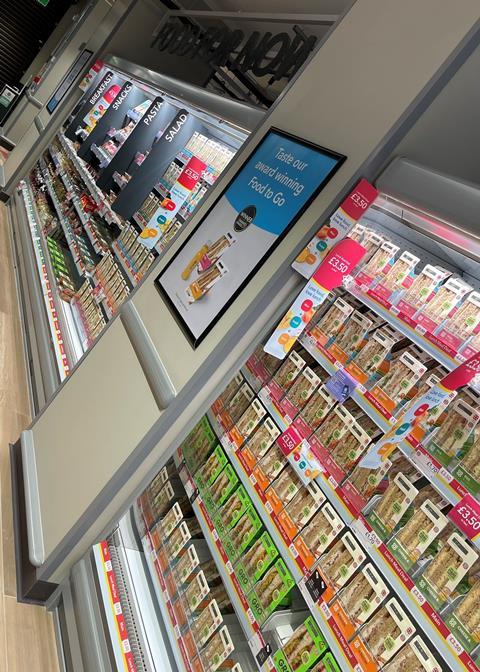 Sandwich, salads, pasta, snacking and chilled drinks ranges completes the Grab and go Mission, alongside an improved focus on fresh, healthy produce. Ready meals and pizzas, award-winning wines, free-from and vegan products, Fairtrade and everyday essentials are also widely available.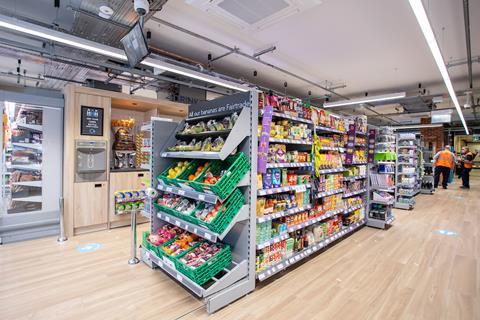 Customers also have the option of online click and collect and home delivery through Co-op's online shop and they can manage their parcels through the DPD Parcel services. Meanwhile, students in the area who are TOTUM cardholders can pocket a 10% discount off groceries at the Co-op.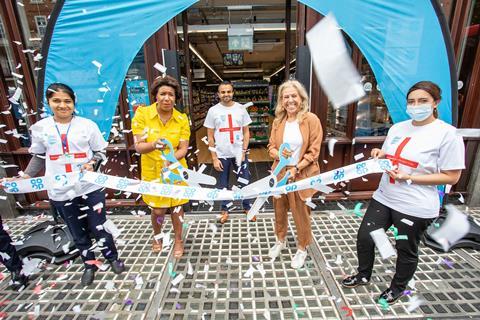 Co-op colleagues at Co-op Baker St were honoured to have Stevie Spring CBE, Chairman of MIND, the mental health charity, officially cut the ribbon to the store. In honour of the launch, the Baker St store has donated £1,000 to MIND, a cause heavily supported by the Co-op.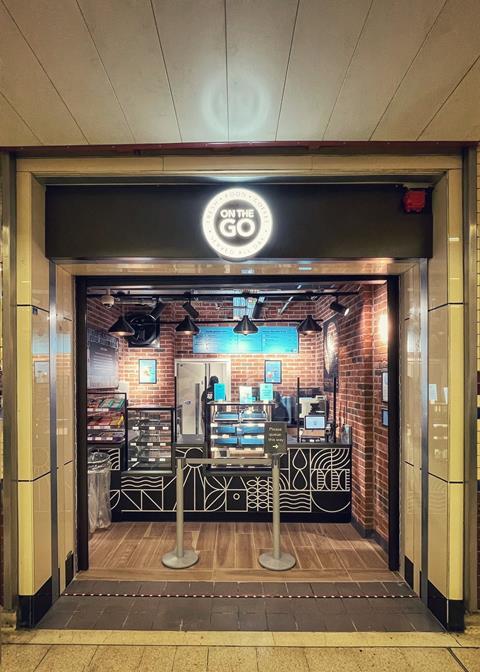 Muhammad Rahman Co-op area manager, said: "We're really excited to open the new store on Baker street and to have the opportunity to bring our first Ever ground coffee counter to such a busy vibrant area.
Co-op is committed to making a difference locally and we have worked to develop the range, choice, products and services that will create a really compelling offer in the area. We hope to improve the convenience offering for busy commuters and local residents alike."
Head of format development at Co-op Ian 'Mac' McCutcheon is immensely proud of the new unit. He tweeted: "A massive thank you to every colleague and development partner involved and a massive call out to my team who worked tirelessly to deliver this store."
Co-op is offering a limited edition, Cotton tote bag designed by London marketing agency Sister that pays homage to iconic landmarks, available for a limited time, whilst stocks last in stores.