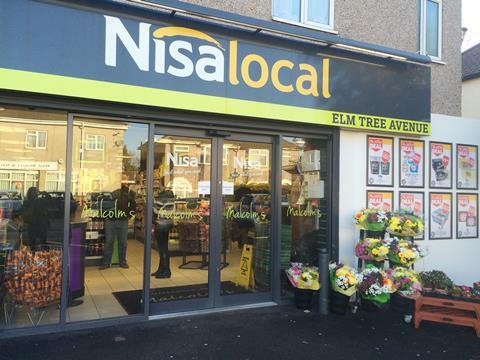 A 30-year trading history, mouth-watering locally- sourced fruit & veg, refined wine offer, meaningful supplier relationships, innovative fixtures and fittings, and a visually stunning interior design. There's a seriously long list of reasons why Malcolm's Nisa in Elm Tree Avenue is such a well-known store and already boasts a collection of high-profile award wins, including Convenience Retailer of the Year in 2013.

However, at the 2016 Convenience Retail Awards it was Malcolm's outstanding customer service skills and impressive off-licence section that won over the judges.

Run by brothers Paul and Pinda Cheema, the store left Costcutter to join Nisa in 2014 and underwent a major facelift. However, while its 2,750sq ft interior may have been remodelled, the store's enviable customer service credentials and collaborative approach have remained constant.

The physical presence in the store of Paul and wife Dav, and Pinda and wife Mandy, along with their parents, imbue it with a feeling of family, which is bolstered by the support of a genuinely engaged team of staff.

The store employs within the local community, ensuring a sense of "belonging", and most of those who work there also shop there. To engage staff further Paul and Pinda operate an open-door policy.
Store Facts
Elm Tree Avenue
Size: 2,700 sq ft
Weekly Turnover: £60,000 (excluding services)
Established: 30 years
Sales per sq ft: £22
"Staff know they can come and talk to us about anything and everything, and we are open with them, too," Paul says. "We also try to take as many of them as we can along to industry events, which really helps to keep them involved and interested in the store, but also the wider convenience industry."

Incentive schemes, such as an up-selling competition with the chance to win cinema tickets, also helps to keep standards high. And with mystery shopper scores averaging 98% and the last score coming in at 100% it's clearly working.

With such a vast array of locally-sourced and speciality goods, including fine wines, the Cheemas ensure staff have a firm understanding of exactly what they are selling by providing training with selected suppliers, such as its fine wine merchants.

When Convenience Store visited, the store was trialling a new initiative in partnership with wine brand Casillero Del Diablo.

Staff had been trained in how to pronounce different grape varieties, what the wine tastes like and foods it goes well with. These foods had then been labelled up with their recommended wine pairings. The move not only opened up lines of communication between staff and shoppers, but proved to be a great upselling opportunity.

And customers aren't left off the learning curve. The store holds regular education days where key brands and local producers teach shoppers more about their provenance and points of difference. Wine tasting events are also held for customers to experience different wines and hopefully encourage them to purchase them, too.

On the day that Convenience Store visited the store was hosting an electronic cigarette (e-cig) education session with supplier Litejoy. Positioned to the side of the large dedicated e-cig gantry, the Litejoy stand was certainly attracting lots of interest from adult smokers and established vapers alike.

The Elm Tree Avenue store offers a personal shopper and home delivery service for the elderly members of the community, all of which is carefully managed by its dedicated "Community Champion" Sally, who has even been known to take customers to hospital and wait with them if they are taken ill.

"All our elderly shoppers know Sally," Paul says. "They call the store and ask to speak to her directly and she'll organise their shopping for them and deliver it if needed. She knows most of them well enough to get involved if there is a problem, so for example she'll talk to family members if she spots that someone isn't looking well or drinking too much, whatever the problem is. She genuinely cares and that's a huge asset to the business."

The store also offers its shoppers an array of innovative services, the latest of which will be a new Post Office Local counter set to open any day. Plans for a Costa Coffee machine are also in the pipeline and the brothers are even looking into the possibility of introducing a food-to-go solution in the form of a Subway, should their demographic prove fitting.

The store has also installed Amazon Lockers, self-service kiosks which provide customers with a delivery location to pick up or return Amazon.co.uk parcels at a time convenient to them.

Next on the list is Paul's plan to introduce a second ATM. The new one will be positioned outside the store and will complement the existing one which is located in the confectionery and magazines aisle.

"A second cash point outside the store will be a real benefit to the local community as they will be able to use it even when the store is closed, which is a real boon to many people," Paul adds.

And the services to the community certainly don't end there. Over the years it has built up meaningful relationships with the area's local schools and just recently it provided breakfast for all pupils sitting their SATS exams, while last year it gave away free Twister ice creams to students at the Year 6 leavers' event.

The store also organised for Nisa and DHL to bring a Nisa artic lorry to Templars Primary school in a bid to teach younger students about road safety awareness. It also gave away free reflectors to children.

The next initiative is to distribute free fruit to pupils on their way home from school and this Easter it donated chocolate eggs to patients at the local children's ward.

In addition to all of this is the good work carried out via Nisa's Making A Difference Locally initiative, which included the recent donation of £1,000 to a local football team that wanted to establish itself in the area.

Equally inspiring is the store's range and focus - achieved following months of research, in-depth talks with key brands and Nisa, plus an array of study tours. Following the refit, Malcolm's Elm Tree Avenue could include a much larger grocery offering, a wider range of chilled food, and a premium wines and spirits feature section.

Fresh and chilled is a real eye-catcher, and the 30-metre section is managed by a dedicated member of staff and overseen by Paul, who still gets up at the crack of dawn to buy from Birmingham's fresh produce market twice a week to ensure the highest product quality.

The early starts are clearly paying off because fresh and chilled produce now accounts for 18% of the store's weekly sales and is growing year on year, bolstered by innovative supplier partnerships and in-store sampling campaigns.

Paul and Pinda used their good relationships with suppliers when planning changes to the store's award-winning beers, wines and spirits section. They worked in partnership with many suppliers including Carlsberg, Coors & Maxxium to ensure it offers the best range possible.

Alongside this the store features an enhanced premium spirits selection, developed with wine merchant Hatch Mansfield.

The brothers have also worked with a range of suppliers to improve in-store messaging, and posters designed with the help of Carlsberg suggest social gatherings with food and beer pairings using "perfect match" POS.

Another example of their partnership approach was witnessed by shoppers at Christmas when it worked with Molson Coors and Classic Cuisine on an initiative to create the perfect curry night in.

Staff uniforms are another way in which the store works with suppliers, as advertising space is sold on fleeces and polo shirts, while the in-store baskets currently feature branding for Old El Paso.

The partnership approach is clearly having a positive impact on sales and margins at Elm Tree Avenue and the brothers are keen to urge more retailers to try it. "We really care about the convenience sector, and partnerships between brands, suppliers, local businesses and other retailers is one of the key ways in which we can all really help it to thrive," Paul explains.

"The support that we receive from the industry is truly amazing and one of the key things that drives us forward and will continue to do so," he adds.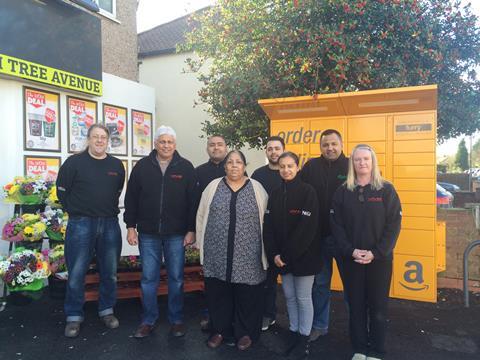 WINNER
Off licence Retailer of the Year
Award sponsor Pernod Ricard UK was bowled over by the Cheema brothers' extensive alcohol range and the support it is given.
Impulse channel director James Middleton said: "Malcolm's appeals to a wide customer base and maximises the store's performance by stocking a varied and extensive range of wines and spirits, with a focus on the growth opportunity in premium. It's great to see them optimising the whole shopping experience, from staff education and in-store tastings to the overall ambience of the store."
WINNER
Best customer service
Winning customer service is a way of life at Malcolm's, helping it to beat stiff competition and claim the Best Customer Service Award.
Award sponsor Bestway congratulated the Cheema family on their win.
James Hall, symbol director at Best-one, said: "Customer service is key to winning and retaining loyal support from shoppers. Bestway and Best-one are committed to ensuring that we offer the best customer service to both customers and their shoppers, and that is why as a company we are pleased to support this award. Our congratulations go to all the staff at Malcolm's and also all those shortlisted for the Best Customer Service Award."