C-store retailers are facing Easter egg shortages in the run-up to Easter Sunday, with some scrambling to find new supplies and others focusing on alternative gifting areas.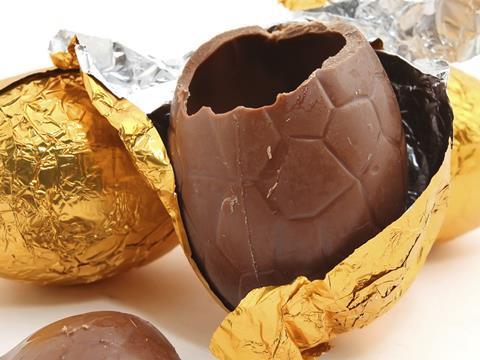 Dean Holborn, owner of two Holborn's stores in Surrey, has turned to garden products after his supply of Easter eggs dried up.
He said: "Yesterday we sold out in both shops, and [our supplier] Blakemore is completely out. We've still got Crème Eggs – but can't get mini eggs for love or money.
"But we've had some great success with plants. We had to close our flower shop because it's inside a garden centre. We took a shedload of charcoal and about 60 bags of compost and last week we put in trolleys of vegetable plants.
"It went berserk on Facebook. We're promoting it as alternative Easter presents – what are you going to do, the sun's out and you're in your garden?
"People are asking for Easter eggs, but we can't get them. We're staying away from cash & carries – everyone's down there and it's rationed anyway. We're a shop, not a tearoom!"
Zahid Iqbal, owner of Day-Today Drylaw in North Edinburgh, also said he was "struggling to find any" Easter eggs.
"We had a delivery two weeks ago but now we'vee completely out and I'm looking for more. I couldn't find any in two Batleys cash & carries or at Booker – I went to the Booker depot again today and they're all gone."
Pippa Heritage, of Barns Green Village Store in West Sussex, added: "We've got no Easter Eggs in at all, just a few Easter cards. They were on our order to Londis but haven't arrived. When [husband] David went to the cash & carry he saw a few there on half-price – I think there must have been loads of cancelled orders."
However, Jacqui Dales, owner of London Road Bakery (Spar) in Boston, Lincolnshire, said she had ordered 40 extra cases of Easter eggs from Blakemore's "extra stock" for deliveries on Easter Sunday morning. "I might do this every year having seen the impact on sales!" she told C-Store.
Nisa said it was supporting its retailers with a "slightly different focus on promotional products". Its consumer leaflet for Easter highlights the ingredients needed for a family Easter meal, "including a £1.85kg Beef joint, potatoes, vegetables and a bottle of 19 Crimes Argentinian Malbec".
Other opportunities for retailers include Pizza Express pizzas at half price (£2.50) in Nisa's Cosy Night In feature.
A Nisa spokeswoman said: "The majority of our Easter stock has now cleared, because we operate on a pre-sell and so much of our stock went out way in advance of Covid-19 settling in. However, it has been slower than usual this close to the event, no doubt it is less of a priority for shoppers."
"Heavy-handed" enforcement
Some stores were recently told by "heavy handed" trading standards officers that Easter eggs were not essential items that should be sold during the coronavirus pandemic.
Setting the record straight, Association of Convenience Stores chief executive James Lowman said: "Retailers are doing an amazing job opening and serving their communities, and they can sell whatever they normally would. That's it."