Today, home delivery is an essential part of the future success of convenience stores, enabling them to widen their community network and future-proof their business against the competition. Snappy Shopper reveals how technology can help.
Home delivery has grown significantly in recent years, driven predominantly by the increase in consumer demand, particularly during the recent Covid-19 pandemic.
And multiple consumer habits established over the past 18 months look set to stay, so offering this service brings many benefits to stores, beyond increased sales, profit and customer loyalty; it also enables them to reach a much larger customer audience.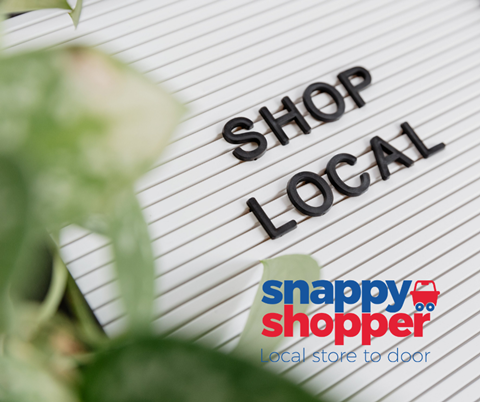 Home delivery is so convenient for today's consumers, yet some convenience retailers lack the manpower and expertise to initiate the service and could therefore be losing out. However, technology, such as the service offered by Snappy Shopper, can give local stores the opportunity to create profitable sales without the need for higher retail prices, with the ability to generate an average basket spend 2.5 times the in-store convenience store average.
Fast-growing provider
As one of the fastest-growing home delivery solution providers dedicated to the convenience sector, Snappy Shopper now works with more than 1,000 stores across the UK, which use its app-based technology.
Founded in Dundee in December 2017, Snappy Shopper is a technology solution provider that connects communities with their local businesses. Via its app and website consumers can order groceries from their local convenience store and have them delivered by the store's own drivers to their homes in a timescale ranging from 30 to 60 minutes.
No longer solely reliant on footfall, this allows retailers to extend their customer base and service, as well as compete in this fast-growing home delivery market. It also caters to the trend for top-up shopping and meets the growing consumer desire to access and support local businesses.
Retailers can increase revenues significantly, with average basket spend more than trebling online, while maintaining their in-store pricing.
Empowering local convenience stores
Consumer demand for local home delivery has risen significantly and community retailers are eager to respond to those needs, yet many do not have the technology to provide that service. Snappy Shopper's tech solution enables local retailers to compete effectively in the fast-evolving on-demand convenience market, at a time when the importance of local stores have never been felt more keenly.
Partnerships to accelerate growth plans
Convenience stores across the UK need cost-effective digital solutions to maintain their value proposition and service their local communities. The tailor-made tech solution presents widespread application opportunities within the convenience sector.
A recently established commercial partnership between Snappy Shopper and PayPoint, for example, enables thousands of retailers to implement its home delivery and click-and-collect solutions. Launched in July, the tie-up sees PayPoint One retail partners have access to the Snappy Shopper platform, enabling them to offer customers a convenient home delivery and click-and-collect option.
The PayPoint One system integrates directly with the Snappy Shopper platform, meaning there is no need for additional kit or technology for retailers that sign up.
Case study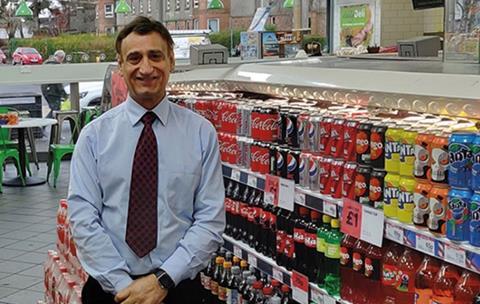 SPAR Renfrew has made over 25,000 deliveries. Owner Saleem Sadiq (pictured) says: "Shoppers have learned to live and think differently and that's why the Snappy Shopper app has been a blessing especially to vulnerable people or those living on their own. We have really engaged with our online community, making sure that when they cannot come to us, we can go to them. We have been there for customers through the whole pandemic journey and our relationship with them has cemented our position in the community.
"Everyone is getting used to online shopping and we have been doing exceptionally well with the Snappy Shopper app. We have maintained a rhythm of over 250 deliveries a week since lockdown rules were eased and it is all incremental sales. The functionality of the app is great both for retailers and customers. It is very easy to use."
USP
Mike Callachan, CEO and co-founder of The Snappy Group, explains: "Our vision is to bring the best of local to consumers, wherever they may be. We provide retailers around the UK with a lucrative online ordering service to offer to their customers."
Working in partnership with existing local businesses embedded in their communities is what sets local convenience stores apart in the marketplace, says Callachan. "With the Snappy model, retailers retain control over their home delivery service. They are provided with a flexible tech solution which enables customer choice, in-store pricing and special offers, tailored to the needs of each individual neighbourhood. Retailers can increase revenue significantly with average basket spend more than trebling online compared to in-store."
Callachan adds that Snappy Shopper's model is much more in tune with the needs of local businesses that look to maintain their value proposition in-store while trading profitably online.
"Home delivery is an essential part of the future success of the convenience sector," he says. "Convenience retailers need to be considering online as part of their offering or face getting left behind. To be a viable retailer in bricks and mortar today, you need to also offer online.
"The hybrid model is a winning formula for the retailer and the consumer."
Why join Snappy Shopper?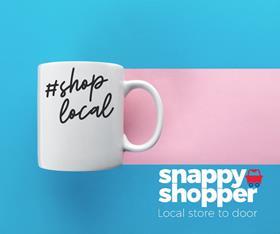 ● Average delivered sales of £2,150 per week
1
● Manage your own profitable delivery service
● Unrivalled end to end support
● Sell at in-store prices, including special offers, thanks to our low commission rate
● Provide choice by featuring a large product range
● Expand the reach of your store to a wider local community
● Full control over menu and products
● Drivers have their own app which includes age verification and shoppers get notified when the driver is on his way
1 Average weekly delivered store turnover 4 January to 13 September 2021


To find out more about how Snappy Shopper can help your business with home delivery, click here.

We list a HUGE range of convenience items available for delivery within 30 to 60 mins. Want more info on getting your shop featured on the app? Simply give us a call on 0333 900 1250 and quote 'Convenience Store'.