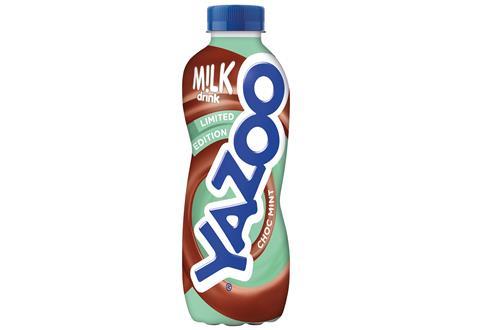 Yazoo is adding a limited edition choc mint flavour to its milk drink range.
Available from next month with an rrp of £1.15, the launch of the new variant resulted from a consumer vote, which named Choc Mint as the flavour shoppers most wanted to try.
Richard Duplock, Yazoo marketing manager at FrieslandCampina said: "As the number one brand we want to continue driving growth in the flavoured milk category. Yazoo is outperforming the category at +11.6% value and with 14% of category sales coming from new flavours, Yazoo Choc Mint opens up a brilliant opportunity for our retail partners for extra growth.
"It's clear that our target market of 16-24-year olds are experimenting more and more with different flavours and Yazoo choc mint offers them a fun and tasty option."
The launch of the new 400ml flavour will be supported by social media, digital advertising and a PR campaign.