Durham-based healthy snacking wholesaler Epicurium has boosted its product range by 20% with the addition of 25 new lines from independent brands.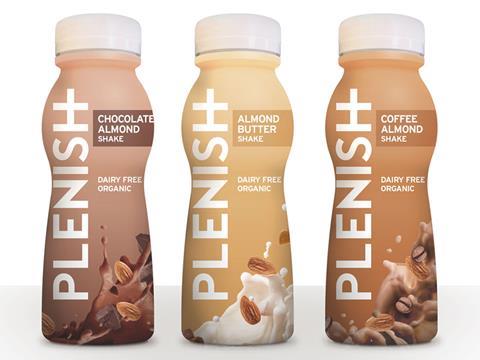 Tapping into some of this year's biggest food trends, including protein, low sugar and vegan, the indie products are available for convenience stores to order now and include Nooro's CBD oat bars and Gutsy Captain's tea kombucha.
A wide range of drinks have also been added to Epicurium's product mix from brands including Vit Hit; Plenish (see above); Huel; and Fitch.
Commenting on the portfolio, Epicurium managing director Ben McKechnie said: "We are delighted to be working with some of the most exciting and innovative companies in the snacking industry. As a business, we have always sought out fresh and exciting products to help give our customers an edge in what is a highly competitive space within retail.
"Our new ranges push the boundaries of contemporary food trends, and we're already forecasting what the biggest trends of 2020 will be – introducing brands such as Kriket that mix cereals and nuts with crickets, as a delicious and sustainable source of protein. While this may not be for everyone, it's certainly one to watch in the New Year."
Epicurium trading manager James Christie added: "When it comes to healthy convenience, drinks tick every box. While we have seen some of the bigger companies explore this concept, it is the independent brands that are stealing a march on their competitors, packing their products full of organic, modern, low sugar treats that consumers love.
"There is a fantastic opportunity for convenience stores, particularly those around high-commuter zones, to capitalise on consumers desires for healthy products on the go (Kantar Worldpanel, 2019). Savvy retailers turn to independent brands to meet this demand; capitalising not just on the products but the online buzz they generate among their fans, to differentiate themselves from their more mainstream competitors," Christie added.