Goran Raven, owner of Raven's Budgens in Abridge, Essex, says his recently-expanded hot food-to-go and coffee offer is performing exceptionally well.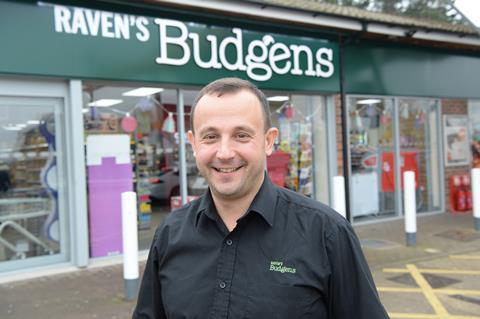 He says: "Food to go and coffee are performing really well for us at the moment. Once you get the offer right, it's a really strong category. We've installed a third Costa coffee machine and are now selling about 170 cups a day. The Costa brand is really popular with our customers.
"We've expanded our hot food and are baking 12 hours a day now in store. We recently introduced the Country Choice vegan sausage roll which we're selling at the same price as the normal sausage roll: £1.29. It's growing in sales all the time.
"Vegan products across the board are taking off this year, whether it's Quorn or the Discover the Choice meat substitutes. Budgens have introduced little flags to signpost vegan products, which really helps. About a year ago we sold only a splattering of vegan products."
Star performers
"American confectionery is great for us. The growth in the store is amazing."
Successful NPD
"The Country Choice vegan sausage rolls have added a new dimension to our hot food to go offer. We sell about five a day and it's growing all the time."
Launched ahead of Veganuary, Country Choice's six-inch pastry roll contains a filling of Quorn that is designed to appeal to vegans as well as meat eaters who are looking for a change.
Supplied frozen in a ready-to-bake format, the rolls come in cases of 70 for retailers and have a shelf-life of four hours when stored in a hot cabinet after baking.
For more information on stocking the product, call 0344 8920 399 or visit www.countrychoice.co.uk.