International bakery brand Puratos UK, is extending its line-up for vegans range with the addition of two plant-based products: a granola bake mix and a Satin vegan complete plain cake mix.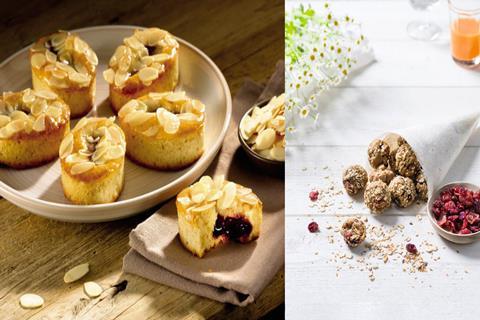 The new launches bring the number of suitable-for-vegan lines in the brand's UK portfolio to more than 250. Aimed at the increasing number of consumers looking for plant-based alternatives, the mixes require the addition of oil and water.
The vegan granola bake mix contains wholegrains, oats and sunflower seeds and can be used to make bakes; swirls; shards; slices; and bites.
Meanwhie, the Satin vegan cake mix is designed to be versatile and can be used to create celebration cakes; muffins; and cupcakes. Both lines are available to c-stores and independents via their bakery distributor.
Commenting on the new products, Puratos UK digital & communications manager Lydia Baines said: "Sales of our vegan products are growing as more of our customers offer plant-based patisserie and bakery products to meet increasing consumer demand.
"Our Taste Tomorrow consumer study (2018) confirmed that veganism is going to continue its upward trend, with 20% of people buying vegan or vegetarian food each week."