Global bakery, patisserie, and chocolate supplier Puratos UK has launched a set of complementary cake mix and filling combinations for the autumn / winter season.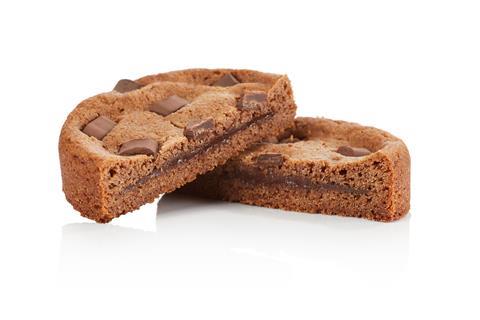 Inspired by trends for tradition, nostalgia and sweet and savoury flavours, the new launches include a topfil rhubarb fruit filling with a satin crème cake custard mix, as well as a cremfil ultim salted chocolate filling with a satin crème cake speculoos mix.
The two mixes are the latest additions to Puratos UK's satin crème cake range and are made using natural flavours and no AZO dyes. For those looking for a classic combination, the brand's custard mix pairs well with the rhubarb filling which contains more than 50% real fruit.
For an on-trend flavour pairing, the Puratos'speculoos mix and salted chocolate filling work together to deliver a rich taste in the form of a low calorie product. All lines are available for retailers to order now and can be stored frozen and used within a store's bakery offer at a later date.
Puratos UK digital & communications manager Lydia Baines commented; "These new launches provide our customers with the opportunity to offer innovative, exciting and high-quality solutions this Autumn and Winter season.
"The traditional flavour pairing of rhubarb and custard resonates with consumers on an emotional level and offers them the comfort and nostalgia they are seeking. Meanwhile, the 'swavoury' trend remains as popular as ever - the combination of salt and sugar providing a taste sensation like no other - and the new mixes and fillings allow our customers to offer this in a range of applications."