Lactalis UK & Ireland is embarking on a new campaign for Président as part of a £2.5m investment in the brand this year.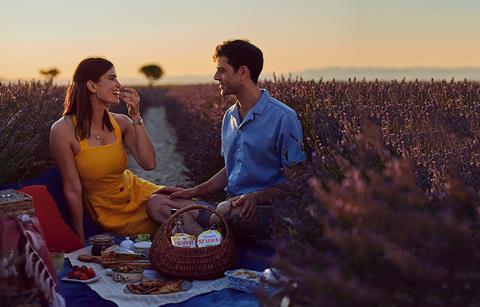 As part of the activity, Président will be continuing its sponsorship of Channel 4 cooking show Come Dine with Me for the third consecutive year. The sponsorship, which runs in March, September and again from November to December, is part of a wider marketing campaign aimed at raising awareness of the brand among its key target audience of ABC1 women, and driving brand differentiation.
As part of the sponsorship, a 15-second Président advert will play at the start of each episode, followed by five second bumpers either side of each commercial break and a 10-second bumper at the end of the show. The sponsorship will feature three impactful idents, which will promote Président cheese and butter range. The sponsorship will reach approximately 16 million people in total.
The Come Dine With Me sponsorship is part of a wider campaign called 'Time for the Good Life', which will also reach nine million through a targeted YouTube advertising campaign that sees customised messages sent to relevant users.
Lactalis UK & Ireland group marketing director Heloise Le Norcy-Trott said: "Time for the good life campaign aims to link the French lifestyle of slowing down the pace and enjoying life's simple pleasures with President's quality and expertise. We are confident that this high-profile sponsorship of Come Dine With Me will significantly increase brand relevance for both President cheese and butter."