Molson Coors is introducing its Czech beer brand Pravha into the UK off-trade market.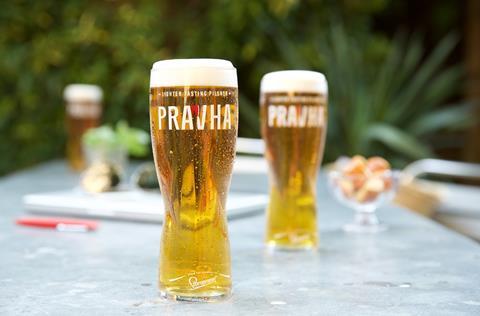 Available now Pravha (4% abv), which claims to be a lighter tasting pilsner, will release in a new embossed bottle and will be sold in enclosed four and twelve packs.
Molson Coors off-trade sales director, Alpesh Mistry, said: "We're making a multi-million pound investment in Pravha and we believe this represents one of the biggest single investments into the world beer category over the next year or so. Pravha is a category defining beer and already one of the most popular new lagers in the country, despite being a relatively new brand to the UK market. This shows just how strong consumer appetite is for world beers.
"Launching Pravha at scale in the off-trade is another signpost of the journey we've been on at Molson Coors to create a really balanced portfolio with premium and mainstream brands. Our ambition is to make Pravha a leading world beer and our launch strategy will ensure it's unmissable on retail shelves for our customers and consumers."