Plymouth Gin has launched a new marketing campaign, designed to showcase "the South West's approach to doing things proper."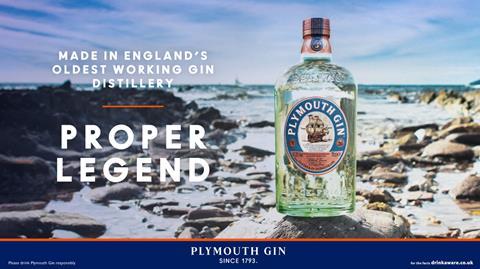 The new creatives, aimed at capturing the spirit of England's South West coast, is being activated nationwide via out-of-home displays in major cities, as well in print titles and on social media and digital platforms.
Lucy Bearman, brand director at brand owner Pernod Ricard UK, commented: "Plymouth is a flagship brand within a booming category and we're delighted to be reinforcing its heritage and firmly marking the brand's territory as a 'Proper' brand with substance. No-nonsense, straightforward and honest. These are the things we know Plymouth to be and it's time the brand's personality was brought to the forefront of its visual identity."
The campaign will run until 29 December and is expected to reach 3.5 million people. The campaign is part of Pernod Ricard UK's increased investment for the 2019 Christmas season.