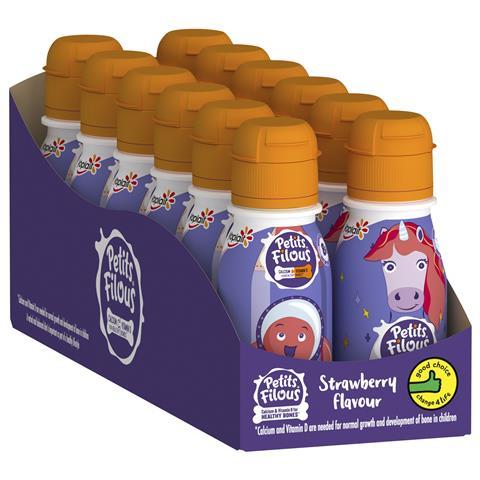 Petits Filous has developed a No Added Sugar variant for its Mess Free range.
Available from July, the brand is also launching Mess Free in a single format to boost its on-the-go offering.
Made with naturally sourced ingredients, the new No Added Sugar range comes in two fruity flavours – Raspberry & Apple and Banana & Apricot.
Petits Filous will be supporting the launch of Mess Free No Added Sugar with a six-figure investment that will include an ATL and shopper campaign.
Petits Filous is introducing the original Mess Free in a single format to target the on-the-go market. Aimed at family days out, Petits Filous Mess Free's drinkable yogurt comes with a convenient sports cap, meaning kids can enjoy without any spillages.
Head of marketing, Yogurt (Northern Europe) at General Mills Joanna Goodman said: "We are on a mission to help parents make smarter snack choices for their little ones, and our new No Added Sugar variant does just that. Our Mess Free range is the perfect addition to any lunchbox. We have seen great success with our Mess Free range since launch - the platform is now worth a remarkable £5.2m, with sales growing by +62.5% YOY, and it's the top Kids Yogurt innovation of the past three years.
"With more families expected to be outdoors and 'staycationing' this summer, Petits Filous Mess Free singles offer a fantastic convenient option for any family trip. The single portable bottle lasts up to eight hours out of the fridge so that kids can enjoy the great taste and all the goodness of Petits Filous wherever they go."