Old Jamaica is bringing back its original Old Jamaica Ginger Beer full-sugar recipe.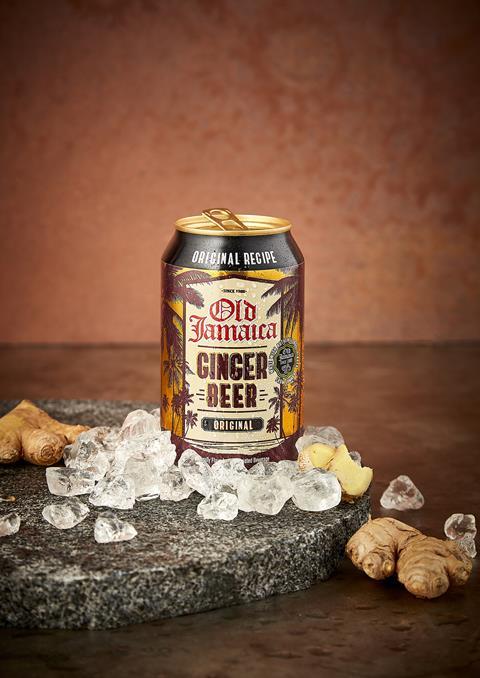 Old Jamaica's original ginger beer formula disappeared from retailers in 2018, with the brand reinstating the recipe from its archives after fans demanded its return.
It will be available in the following formats – 24x330ml can (RRP 88p per can, referencing the 1988 recipe) , 6x330ml cans (RRP £4.50), 12x500ml (RRP £1.20), 8x2l (RRP £2.50).
Terri Cooper, senior commercial manager at Old Jamaica, said: "2022 is a year of celebrations as families and friends get together to mark many occasions from the Queen's Platinum Jubilee to Glastonbury and the World Cup. We wanted to mark it by reuniting our loyal fans with our super-popular original ginger beer full-sugar recipe.
"As temperatures soar and people enjoy more al fresco dining, picnics in the park, or simply a refreshing treat, Old Jamaica Ginger Beer Original, made with authentic Jamaican root ginger to deliver its unrivalled taste, is the perfect drink. While we know this level of sugar isn't for everyone, we wanted to give our fans the choice and deliver something for all to enjoy."