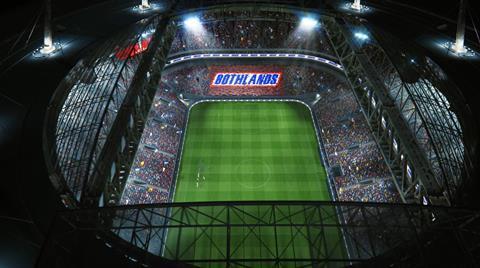 Mars Wrigley UK has launched a new Snickers campaign, 'Bothlands' in support of the brand's sponsorship of England and Scotland.
The Bothlands ad pokes fun at sponsor advertising around major international tournaments by making stars from both teams line up side-by-side in front of a heavily branded backdrop.
Snickers senior brand manager Chloe Smith said: "Let's not beat around the bush, sponsoring both Scotland and England this summer is, well, rather awkward. Faced with this peculiar predicament, we decided there was only one thing to do – create our own, neutral nation: Bothlands. The campaign was a lot of fun to make and marks the next step in our journey of cementing the Snickers brand as the voice of the football fan in Scotland and England"
The brand will also be launching the Snickers Hot Take Hotline this summer to address the terrible takes that are endemic during any major football tournament. The #DeleteYourTweetForATreat will run across social and offer free chocolate to pundits and fans alike who are willing to delete their suspect hot takes.