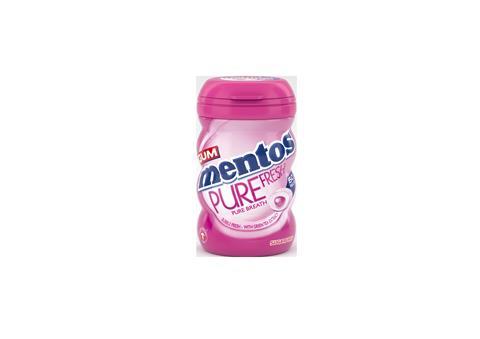 Mentos has launched two new Pure Fresh gum products: a Bubblefresh bottle and a Cherry roll.
Perfetti van Melle's new Bubblefresh bottle (rrp: £2.25) and Cherry roll (rrp: 65p) joins its Mentos Pure Fresh fruit gum portfolio with Tropical, Cherry and Bubblefresh available in a 50pc bottle and 8pc roll.
The launches will be supported by a £2.1m above the line 'Yes to Fresh' campaign that encourages consumers to use indulgent refreshment to escape the mundane and say yes to unexpected situations. Disruptive in store, digital, VOD and out of home advertising will ensure maximum awareness, and there will also be focused sales support from March to drive visibility and availability of Mentos Pure Fresh at store level.
Product manager at Mentos Kim McMahon said: "There are 30million gum chewers in the UK, but we have seen a decline in frequency, driven by consumer changes in habits due to reduction in travelling and commuting. That's why we're investing in the category, to ensure the products are front of mind to ultimately encourage more sales at till point – we want the nation to 'Say Yes to Fresh'.
"With the wider gum market mainly focusing on two reasons to chew gum – fresh breath and clean teeth – Mentos' Pure Fresh fruit offering opens up more occasions to consumers, such as for enjoyment, as a snack, or to satisfy a sweet craving."