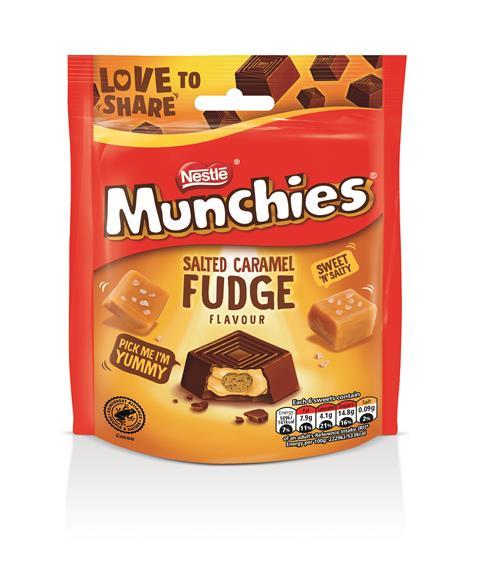 Nestlé UK & Ireland is introducing Munchies Salted Caramel Fudge to the convenience channel in August, after an initial launch in Morrisons this month.
Available in a 97g sharing bag (rrp £1.59), the chocolate-coated treats have a salted caramel fudge flavour filling and biscuit centre.
Munchies brand manager Amy Kendall said: "A sensational mix of sweet and salty, we predict our newest Munchies will be flying off the shelves this summer!"
Salted Caramel Fudge joins the existing range, which comprises original Munchies, Munchies Cookie Dough and Munchies White.
Munchies have been produced in a variety of flavours over the years, including orange truffle, banoffee caramel and chocolate fudge brownie. They contain no artificial colours, flavours or preservatives.