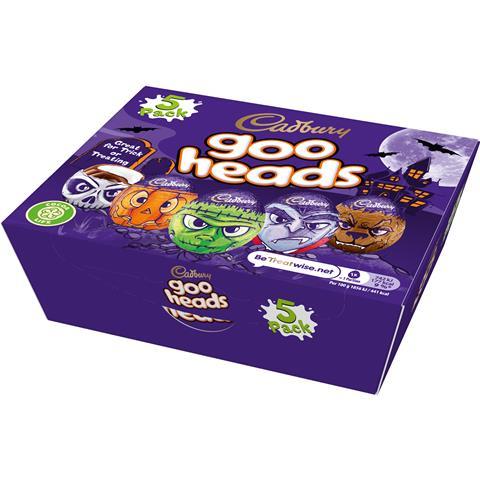 Mondelēz International is scaring up sales for the 2021 Halloween season with a new line-up.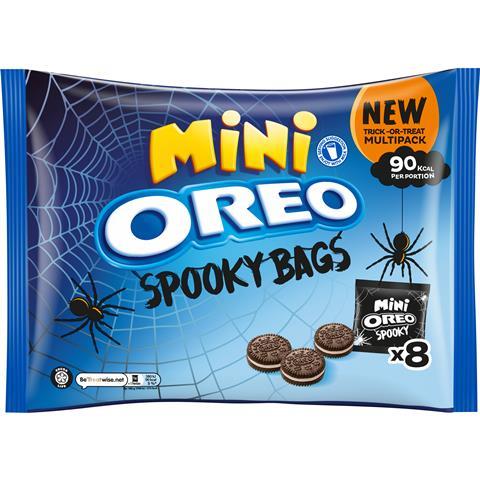 New for Halloween 2021 are Mini Oreo Spooky Bags – which are larger packs filled with eight treatsize bags containing Mini Oreo (RRP: £2.50).The pack-size are suitable for both Trick or Treating and Halloween parties.
The Spooky Oreo Rollpack (RRP: £1) will be available nationwide, which is an Oreo biscuit filled with a creamy vanilla flavour centre, combined with a spooky Halloween design. Cadbury Skeleton Fingers (RRP: £1.65) are also making a return, adding a seasonal touch to a Cadbury's classic.
This year sees the return of Cadbury Goo Heads, available in Creepy Skeleton, Pumpkin, Frankenstein, Dracula or Werewolf variants. The strikingly-packaged Cadbury Goo Heads are available individually (40g with an RRP of £0.55), in a pack of five (RRP: £2.85) or in a 78g bag (RRP: £1.49) of Mini Goo Heads.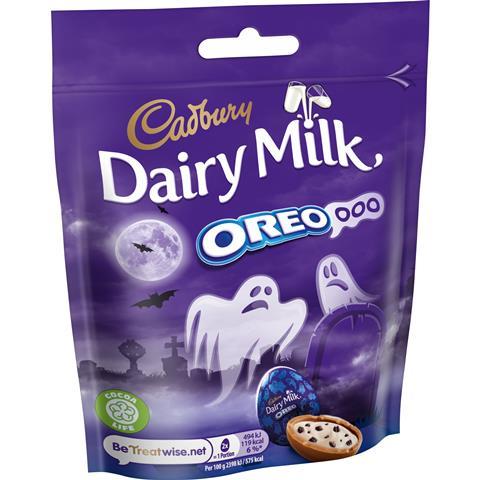 Cadbury Oreoooo will also return for Halloween 2021 in the form of a 72g bag of Oreo Mini Filled Eggs (RRP: £1.49). Both Cadbury Oreooo and Cadbury Goo Heads bags will be available with cupboard clip strips for retailers, which are 100% recyclable, increasing the opportunity for purchases throughout the store.
In addition to these new products, Mondelēz International Cadbury Treatsize bags (RRP: £2.79) are available. The full portfolio includes Cadbury Family Treatsize and Freddo and Friends Treatsize, which both comprise an assortment of Cadbury favourites, perfect for Trick or Treaters. Cadbury Crunchie Treatsize, Cadbury Dairy Milk Buttons Treatsize and Cadbury Fudge Treatsize all offer a great addition to Halloween parties at home from much-loved members of the Cadbury portfolio.