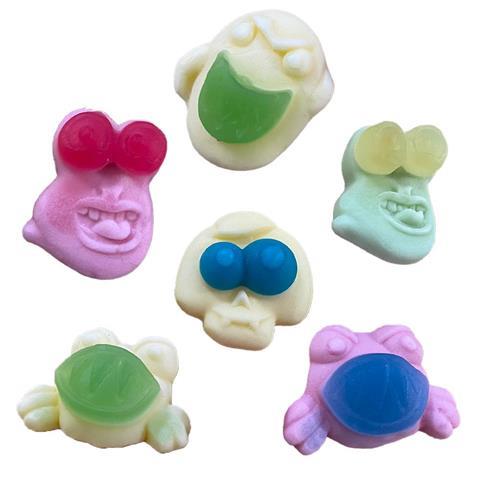 Hancocks has magicked up a spooky selection of Halloween lines for 2021.
Bubs vegan confectionery is joining Hancocks pick and mix range. New additions include: Bubs vegan Cool Cola Skulls, vegan Liquorice Skulls, vegan Big Sour Skulls and vegan Mini Sour Skull Mix, all rrp 99p per 100g.
Hancocks will also be introducing new pick and mix ranges from Kingsway, including: Monster Jellies, Pumpkin Marshmallows and Tongue Painter Jelly Filled Marshmallows (all rrp 99p per 100g).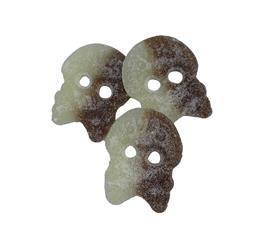 The Spooky Mix Shaker Cup from Bond's (rrp £3) features Candy Skulls, Jelly Snakes, Pumpkin Mallows and Gummy Dentures.
Also new from Bond's are Single Halloween Mallow Pops (rrp £1 per unit) which come in Dracula, pumpkin and a ghost variants.
Crazy Candy Factory's Skull Suckerz (rrp £1) are brightly coloured skull-shaped treats in a mixed case of flavours including orange, strawberry, blue raspberry and cherry. As children push the bottle up, candy gel oozes out the skull's eyes.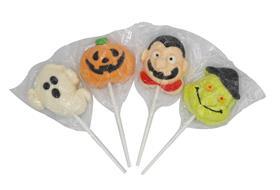 Hancocks is also stocking the latest Halloween treats from brands including Haribo, Swizzels and Cadbury.
Chris Smith, marketing communications manager at Hancocks said: "Halloween is a great time of the year and one of the first occasions when we've all been able to celebrate and have fun together for some time.
"For retailers it's the perfect time to go all out on fun confectionery both for those hosting Halloween parties, for trick and treat and simply for shoppers to grab and enjoy in the run up to the festivities. We're also encouraging retailers to head to one of our stores so they can make the most of the great offers we have available for the spooky celebration.
"This year, we're offering retailers a huge range of both brand new and classic favourites to stock up on. With us missing out on properly celebrating Halloween last year, this is the spooky season to impress with some new novelty sweets and old favourites."