The Cadbury elves have unveiled a sleighful of NPD and festive best sellers for 2020.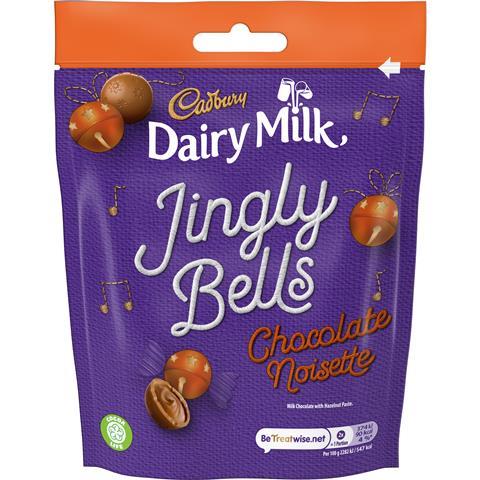 Those looking to get an early start on proceedings might consider stocking new sharing line Cadbury Dairy Milk (CDM) Jingly Bells. Available in chocolate noisette and hazelnut creme flavours (rrp £1.49 for an 82g bag) the individually wrapped chocolates are set to appeal to an older demographic.
The new lines join Little Robins, which are returning in 2020 in a new twist wrap format, and Mini Snowballs, which the firm claims became the number one treat SKU last year.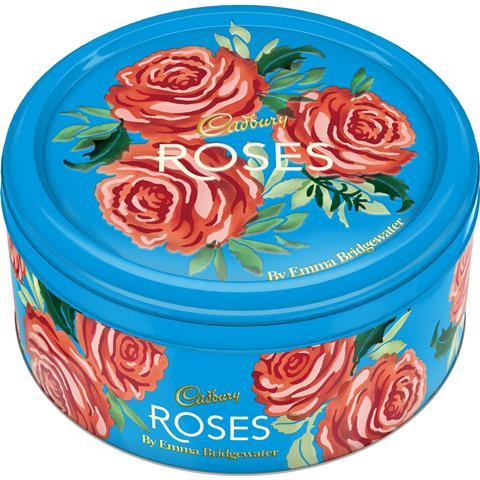 Following the success of Cadbury Roses' partnership with Olivia Burton last year, the family favourites have partnered with leading ceramics designer Emma Bridgwater for 2020, resulting in a gift worthy, special edition 800g tin (rrp £9.99).
The firm has also released a new advent calendar featuring CDM, whole nut and caramel chocolate chunks (rrp £5.99), which is aimed at adults.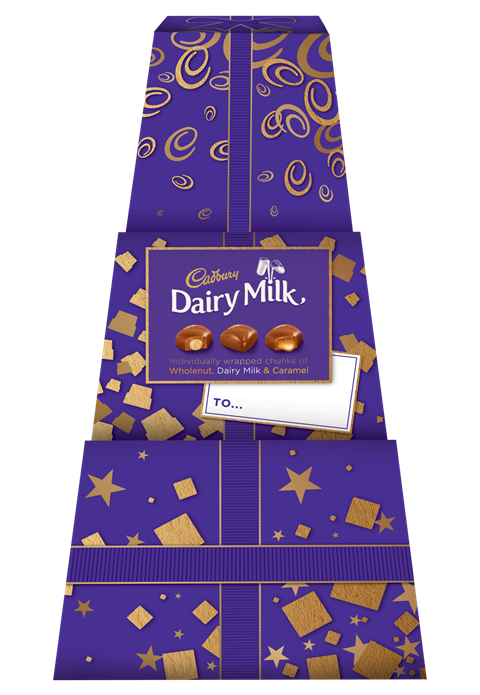 The chocolates also feature in the Chunk Secret Santa Gift, which comes in 250g (rrp £4.99) and 96g (rrp £2.99) boxes.
Cadbury's Secret Santa campaign, which launched last year, will continue in 2020 with TV, VOD, OOH and digital activity.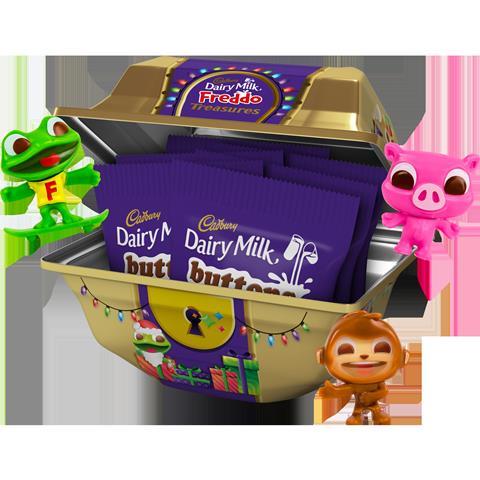 Another new line targeting the gifting market is Freddo Giant Gold Treasure Tins. Featuring six bags of Cadbury chocolate buttons and three Freddo figurines with Christmas themed stickers, the novelty packs are priced at £5.99.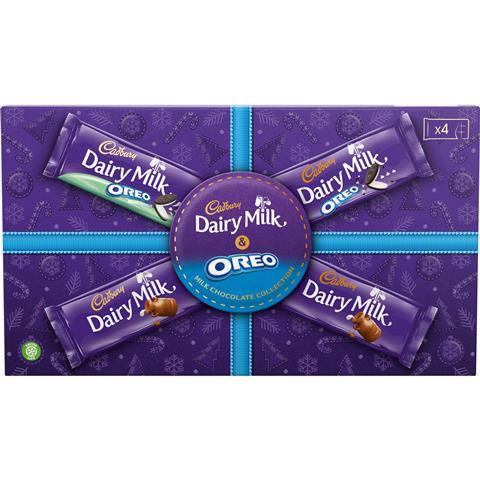 The firm is adding excitement to the selection box arena with a new 430g Oreo variant (rrp £5.95), featuring a mint and classic Oreo bar and and two CDM bars, which it hopes will appeal to a slightly younger adult audience.
Small and medium selection boxes have been refreshed, with all lines coming in at under 100kcals to drive permissibility among parents, and a partnership with Merlin offering deals on 30 different attractions.
The Bournville Retro Selection Box is welcoming a new rum and raisin chocolate, while the Darkmilk Selection Box has a new Cocoa Nibs flavour.
What's more, the group is driving sustainability, having replaced plastic trays with cardboard.
Mondelez urges retailers to get a fast start on Christmas by stocking sharing and treat lines in September and October.