Loca-Lab, creator of juniper-distilled spirit Minus 33, has expanded its portfolio with two new variants – Passionfruit & Mango and Rose & Peony.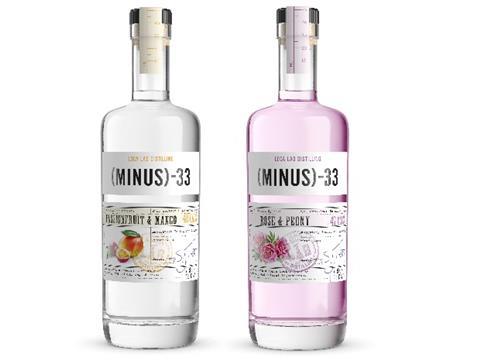 The new variants are available in 70cl bottle, with 33% ABV and an rrp of £23.
Sam Trett, creator of Minus 33 said: "Over the past few years it's been clear that the craze for flavoured gins isn't likely to slow down any time soon. However, consumers are increasingly aware of the high levels of sugar and calories that their favourite flavoured gins may contain, with two thirds stating that they would choose a sugar free flavoured gin over one which contains sugar. Our Minus 33 concept taps perfectly into this demand, so we've expanded our range with two fruity new flavours, which are ideal for those looking to enjoy their favourite tipple guilt-free this summer".