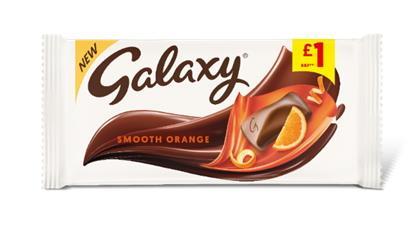 Orange flavour has grown an impressive 20% in the last two years (Nielsen Scantrack, data to 2nd May 2020) and Galaxy orange will add to this with 42g single (rrp 66p, promotional rrp 55p) and 110g block (rrp £1.39, or £1 pricemarked) formats available from March.
Meanwhile, premium block Galaxy Fusions (rrp £2, promotional rrp £1.50) is designed to appeal to young adult shoppers and will be available in the convenience channel from May 24th. The block will be available in three flavours: Blonde Chocolate with Sea Salt; Dark Chocolate with 70% Cocoa; and Dark Chocolate with Raspberry Meringue. The premium block segment has grown by 19% over the last year (Nielsen Scantrack, data to 25th April).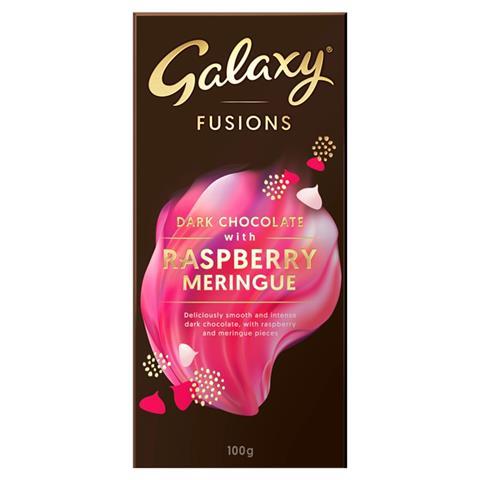 Ahead of the NPD, Galaxy is unwrapping a new pack redesign, which is more modern and easier to read. This will be supported by a marketing campaign including TV, digital, social and influencer activity due to kick off in April.
Ellyse O'Connor, senior brand manager, Galaxy, said: "We know that the new redesign will attract new customers and boost sales for retailers by standing out on shelves and starting conversation.
"But while Galaxy is looking beautiful on the outside, we're also re-thinking about what is inside. We're thrilled to kick off 2021 with our NPD announcements with Galaxy Orange Block and Galaxy Fusions. The new vibrant and adventurous flavours are bound to drive sales and are the perfect fit to complement the fresh new look and feel of the brand. But that's not all, we can't wait to unveil more exciting news throughout the new year as we continue to empower the nation to 'Choose Pleasure' – watch this space!"
Galaxy is the second biggest confectionery brand in the UK (Nielsen data MAT we 28.12.19), and is currently celebrating 60 years on the market. The brand launched a second 'Sorry, not sorry' podcast series featuring Emily Atack and Nicola Adams earlier this year as part of its Choose Pleasure campaign and an Instagram partnership with Vogue.