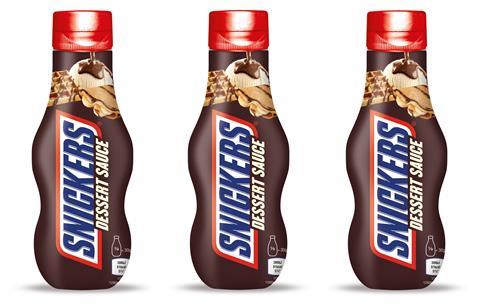 Snickers Dessert Sauce is the latest launch from Mars Chocolate Drinks and Treats (MCD&T).
The Snickers flavour of chocolate, peanut and caramel will be available for the first time ever to enjoy as a dessert sauce, which can be added to ice cream, to crepes and waffles. The sauce joins existing Mars and Bounty Dessert sauces and has an rrp of £1.99.
Michelle Frost, general manager at MCD&T says: "The ambient dessert category has been a major driver in fuelling dessert sales, and we saw a great opportunity to introduce another of our much-loved brands into the category.
"As we approach the summer months, Snickers Dessert Sauce will no doubt be a popular addition to consumers shopping baskets as they look for fun ways to enjoy their at-home creations!"