Malibu is preparing to launch a new rum-based strawberry cocktail for its UK alcohol portfolio.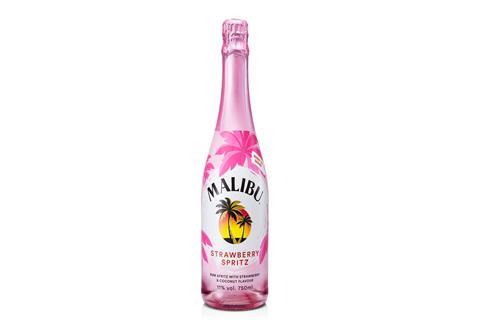 Malibu Strawberry Spritz (11% abv), which features tastes of strawberry and a drop of coconut, is the brand's first ever ready-to-drink product in a 750ml bottle format.
Pernod Ricard UK marketing director, Philip Ainsworth, said: "Malibu Strawberry Spritz provides an additional element of theatre as it can be popped like a bottle of prosecco yet enjoyed and garnished like a pink gin and tonic."
The new cocktail will be available across the off-trade from this month with an rrp of £9.50 per bottle.