Malibu is rolling out new-look packaging across its entire alcohol portfolio.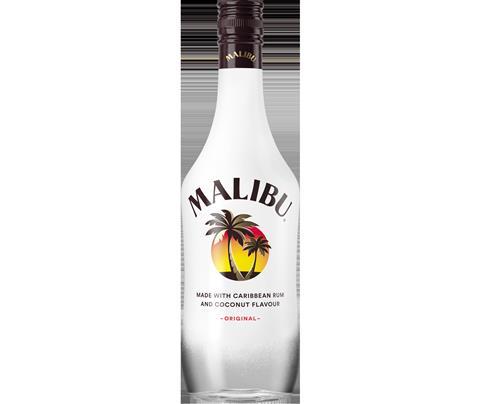 The updated designs, which feature a bolder colour palette and larger logo, aim to increase visibility in store and on digital platforms, while still remaining relevant with the brand's millennial audience.
Pernod Ricard marketing director, Philip Ainsworth, said: "The Malibu bottle is an icon of its time, however, it is important we futureproof its design for the rapidly increasing digital world.
"The new, sharper look will stand out more in social media images and on ecommerce, an increasingly important channel for Malibu's audience. Summer is a time for social occasions with friends, from festivals to garden parties and our mission remains making Malibu an icon of the season."
The new designs will roll out across all current UK stockists from this month.