Campo Viejo is moving into the rosé wine category with the introduction of its first ever rosé bottle.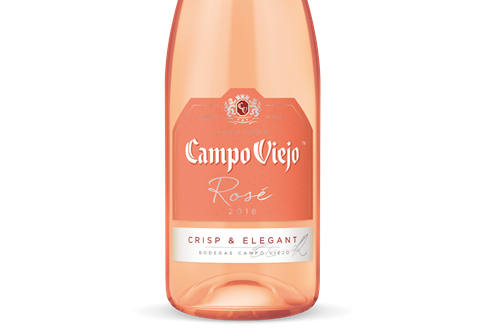 The new drink: Campo Viejo Rosé (13.5% abv), is pale coral-pink in colour with flavours of cherry, citrus, strawberry and rose petals.
Chris Shead, off-trade channel director at brand owner Pernod Ricard, said: "We're very excited for this launch as it opens up an already strong brand to a new audience. Campo Viejo is the biggest Spanish brand on the market, accounting for 15.8% of Spanish Wine sales and contributing £99m to the UK wine category.
"Not only that, but it is currently the UK's favourite red wine, and so this incremental launch to the category provides consumers with something new from a much-loved household name. Its elegant packaging will create strong standout on shelf, much like the rest of the brand's best-selling range."
Campo Viejo Rosé will be available from July with an rrp of £8.