Coca-Cola European Partners (CCEP) is giving its Diet Coke cans a contemporary new look with the introduction of eight limited-edition designs.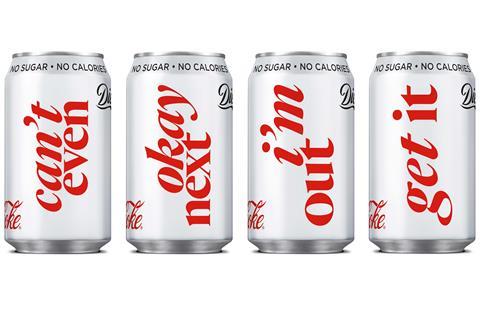 Rolling out throughout this month, each of the 330ml cans feature phrases people on social media often use to express themselves such as: I'm in; Yaasss; Okay, but no; and Get it.
Simon Harrison, vice president of commercial development at Coca-Cola European Partners GB, said: "The limited edition cans are designed to stand out on shelf and drive talkability amongst young adults whilst helping to recruit new consumers into the Diet Coke brand.
"We'd recommend that retailers get stocked up to take full advantage of shoppers looking to collect the eight different phrases, helping to drive sales in their store."