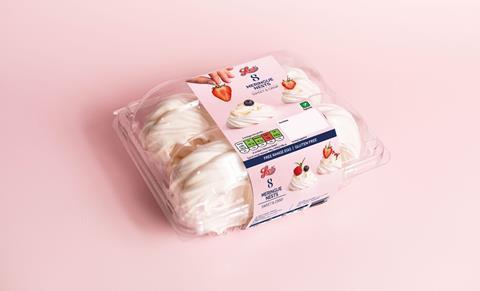 Lees have unveiled its first packaging redesign in 15 years for its premium meringue range.
This comes after the introduction of new meringue products by the company, including the strawberry and white chocolate meringue shells.
The redesign sees new photography showcasing serving suggestions for the product and is hoped to better reflect "the quality of the product and its versatility," said Lees CEO, Clive Miquel.
He continued: "With the business in its 90th year we have been focussing on innovation and upgrades across all of our product lines […] Our dedicated new product development team are committed to regularly improving our product offering for retail and wholesale customers."
The meringue nests are fat and gluten free, containing only 53 calories and are suitable for vegetarians.