Kopparberg is adding a new mixed fruit variant to its branded portfolio of gins.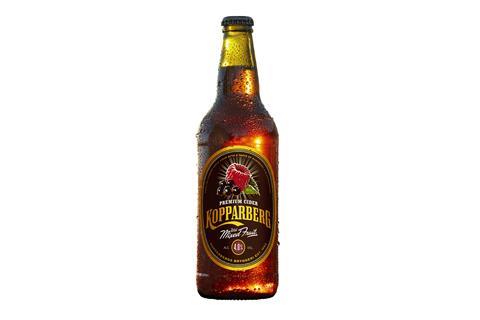 Kopparberg Mixed Fruit Premium Gin (37.5% abv), which is infused with juniper, lemon zest and coriander as well as raspberry and blackcurrant flavours, is best served over ice with lemonade and garnished with fresh mixed berries.
Kopparberg's head of marketing, Rob Salvesen, said: "It's not been long since we announced our first foray into the gin market with our Strawberry & Lime flavour Kopparberg Premium Gin, and following such an enormous welcome response, we are even more delighted to tell our customers that they can soon get their hands on another variant.
"Mixed Fruit came as the next obvious choice as it is our second most-loved fruit cider flavour, and we wanted to offer gin-lovers more than just one option when it came to choosing a pink gin. We hope to see many memories made outdoors with both Kopparberg Premium Gins this summer."
Kopparberg Mixed Fruit Premium Gin will be available to independents from August with an rrp of £20 per bottle.