Key UK brands including Cadbury Roundie, L'OR Classique and Nature Valley bars have made it onto a list of the Top 25 breakthrough innovations across various FMCG categories in Europe, Nielsen has revealed.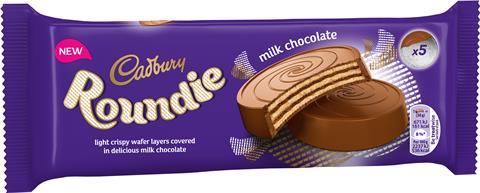 Gracing the top of the list of brands awarded for their product innovations across the continent was Nestlé's Bon Pari Koshmariki confectionery for Russian consumers.
Cadbury Roundie was ranked fourth while L'OR Classique and Nature Valley bars took the 16th and 23rd spot on the list.
Other brands that made the list were Heineken's 0.0 alcohol-free beer which entered the French market, and Procter & Gamble's Lenor 3-in-1 pods which showed innovation in Germany.
Some of the common factors driving new product success across this year's winners came from brands that "showcased exceptional abilities not just to win market share and deliver growth, but in deploying specific strategies for their product category," Nielsen said.
"This was done by listening to consumer needs and optimising package and product design, such as offering new formats of currently existing popular products. Some of the most successful innovative products ranged from 'special-treats' to products that tap into the increasing consumer trend towards healthier and free-from options."
Others aimed at growing an existing core brand, or appealing to different kinds of consumers such as premium shoppers.
"In today's FMCG marketplace, the pressure on marketers to innovate and provide a unique and differentiated offering is high," said Smruti Kulkarni, Europe leader for machine learning & design solutions, at Nielsen.
"Over time, consumer needs and attitudes have evolved, with the emergence of e-commerce, private labels and exposure to digital platforms providing personalised messaging from brands. This fierce competition for consumer's attention has made product innovation a challenging feat for FMCG companies."