Nature Valley is partnering with the Lawn Tennis Association (LTA) to run Big Tennis Weekends throughout the summer, giving people the chance to play at their local courts for free.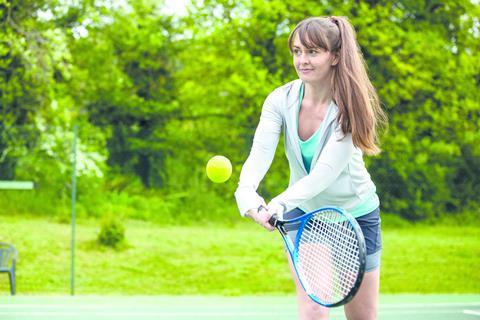 The events will be hosted at more than 1,200 tennis venues across the UK, offering consumers free open days to encourage the local community to take part in tennis matches with family and friends.
Activities include mini tennis games (a soft-ball version of the game for younger members of the family), open court sessions, free play and cardio tennis (focused on footwork and physical skills).
Last year's Nature Valley campaign attracted more than 1000 clubs taking part, over 43,000 people trying tennis as a result; almost half of whom went on to join their local tennis club.
Commenting on the 2019 events, Kat Jones, marketing manager for Nature Valley, said: "We are on a mission to open up the sport and get people outdoors playing tennis whether they've never picked up a racket before or are a seasoned regular. We want tennis to be open to as many people as possible across the whole of Britain – wherever they are and whatever their skill level."
Leon Smith, captain of the Great Britain Davis Cup team, added: "Tennis has so many health and social benefits. It gets you outdoors, is sociable by getting you together with other people, and gets you fit, providing physical, social and mental rewards both on and off the court.
"Through these Nature Valley Big Tennis Weekends, we really want to show people that tennis is an accessible sport that can be played by anyone, anywhere."