Kellogg's is supporting its most popular cereal brands with an £8.5m TV campaign, aimed at driving growth across the breakfast category.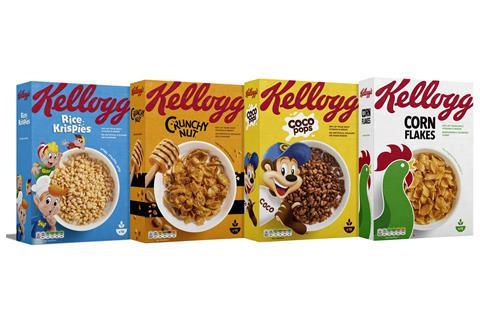 The primetime activity: 'whatever you do, we do breakfast' will run for 30 weeks from January 2020. It will feature family favourites such as Kellogg's Crunchy Nut, Kellogg's Corn Flakes, Kellogg's Rice Krispies and Kellogg's Coco Pops.
Commenting on the campaign, Kellogg's activation brand lead (UK & Ireland) Aimee Cowan said: "The new approach is aimed to celebrate the diversity in our range and showcase how there is something for everyone within the Kellogg's portfolio.
"We aim to continue support our growing cereal brands, while giving Kellogg's Rice Krispies and Kellogg's Corn Flakes the needed air time for the first time in three years.
"We know consumers trust Kellogg's (Reptrak 2019) and we hope by reminding shoppers what is unique about our iconic brands, we will maintain our position at the heart of the nation's breakfast," Cowan added.