Jägermeister has unveiled a new nationwide campaign in a bid to drive awareness of its new Jägermeister Mule serve.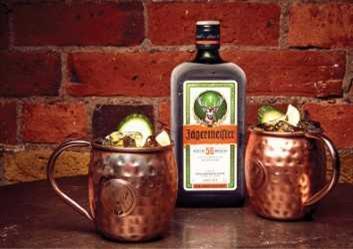 Backed by a marketing investment of over £500,000, the new 'Mix it Up for Summer' campaign includes events, sampling, out-of-home advertising, point-of-sale materials, on-pack promotions, PR and a new social and digital campaign.
The Jägermeister Mule combines Jägermeister, ginger beer, a lime wedge and slice of cucumber and can be enjoyed as a single serve or as part of a sharing option.
Mast-Jägermeister customer marketing and category management controller, Paul Menzies, said: "The Jägermeister Mule campaign marks one of the biggest programmes centred around serve versatility ever from Jägermeister. It's a really exciting time for us with an intricate and 'always on' campaign driving the serve and awareness of Jägermeister throughout the summer.
"We've carefully considered the touchpoints of the campaign to ensure we're achieving maximum exposure to authentically inspire consumers to consider Jägermeister in ways they may not have before."
Jägermeister's 'Mix it Up for Summer' campaign will go live in June and run until September. Off-trade promotional packs will be available for two months over July and August in 35ml and 70ml bottles.