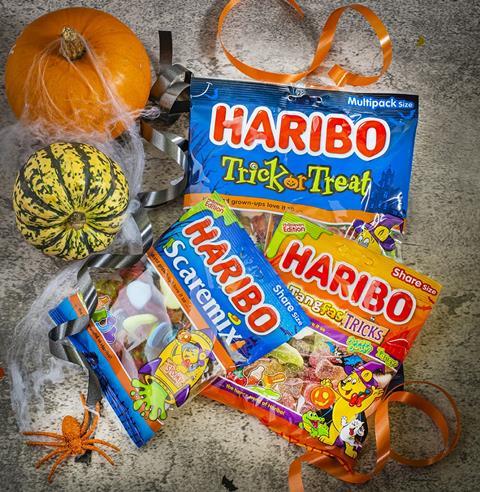 The confectioner has called upon 13 influencers to become #TeamHalloween and create hacks, tips, makes, bakes and pranks for the Haribo Halloween Countdown.
Trade marketing manager Claire James said: "Halloween 2021 falls on a weekend, so we are helping our shoppers plan for a spooktacular, Sunday celebration.
"We're adding further support to drive excitement and engagement, by recruiting 13 talented content creators. Together they are our #TeamHalloween. They will share their hacks and ideas while encouraging Haribo fans to join the team to help us all have the biggest and best Halloween yet."
The campaign has been launched by Ladbaby's Mark Hoyle, who promises a cauldron full of pranks for anyone looking for some frightful fun!
Each influencer will also share content across their social channels, reaching a wider audience and inviting others to share their suggestions using the hashtag #TeamHalloween.
The campaign, which will be driven by social and PR amplification, will also focus on Haribo's seasonal lines, which have returned to store.
Haribo's 2021 line-up includes Scaremix and TangfasTricks share bags, alongside Trick or Treat mini multipacks.
Scaremix combines the five iconic pieces found in Starmix with seasonal flavours including toffee apple Eggs and blood orange Bottles. Meanwhile shoppers won't know if they are going to get a trick or a treat with TangfasTricks and its tangy and super sour pieces!
Haribo Trick or Treat contains bats, broomsticks, frogs and spider-shaped pieces in pre-portioned mini bags.
Popular Halloween treats also include Starmix Minis and Share the Happy, which brings together mini packs of Haribo's top sellers – Starmix, Tangfastics, Supermix and Giant Strawbs Gone Mini.