The Italian Beverage Company (IBC) is tapping into the botanical trend with its new range of garden-themed simply syrups.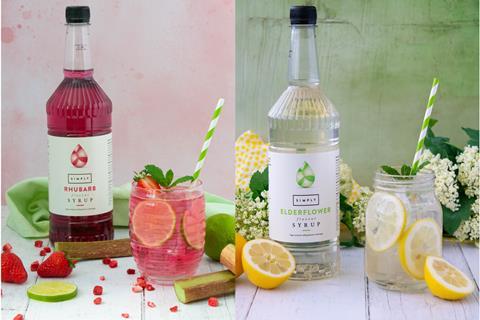 Consisting of four variants: rose, elderflower, rhubarb and violet, the line-up can be used with chilled soft drinks as well as alcoholic beverages such as gin, prosecco and other spirits (rrp £7.35 per 1ltr bottle).
Ricky Flax, general manager for IBC, said: "The popularity of botanical flavours has seen a real spike over the last two years with growth of 150% and we expect further traction through 2019.
"Our new syrups will help operators capitalize on this trend with a versatile range of flavours with great consumer appeal and work across all drink categories day and night."
The new botanical flavours will sit alongside the company's existing range of flavoured simply syrups, which includes organic and sugar free options. Sales support for retailers, including POS material is available online at www.italianbev.co.uk.