The Italian Beverage Company (IBC) has created new simply birthday cake syrup for those retailers looking to add a different flavour to their drinks offer.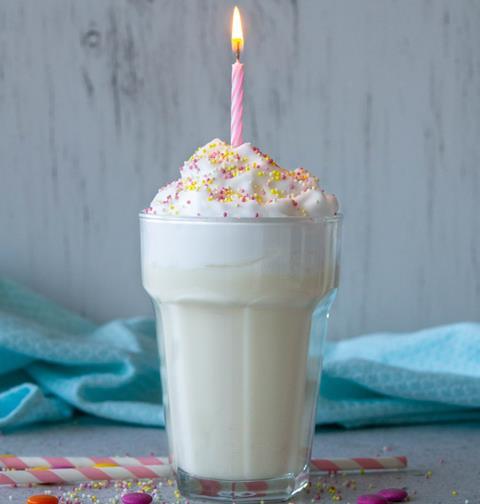 Featuring notes of vanilla, strawberry jam and buttercream, the syrup is designed to capture the taste of a traditional birthday cake and can be added to frappes and shakes as well as hot beverages such as lattes and hot chocolates.
"As well as the classic syrup flavours which are a back-bar staple, every menu benefits from a surprise element because it helps keep customers engaged," explained Ricky Flax, general manager at IBC.
"This syrup adds a touch of fun and we encourage operators to experiment with toppings and sauces to create freak shakes and Instagram worthy drinks which are especially popular with millennials. There really are no limits with Simply Birthday Cake Syrup!"
The Italian Beverage Company offers a comprehensive range of flavoured simply syrups, including: caramel, hazelnut, gingerbread variants and seasonal flavours such as candy floss, cupcake and hot cross bun.
Sugar free and organic options are also available, with all syrups suitable for vegans. The trade list price for the new birthday cake product is £6 per 1ltr bottle.