Kraft Heinz has announced a packaging refresh for its baked beans as part of a plan to overhaul its brand identity across its ambient product range.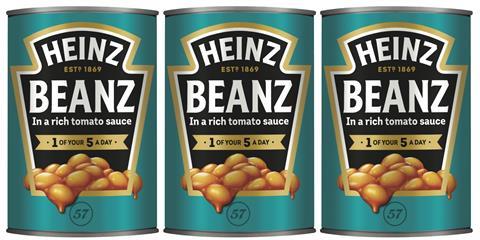 Pricemarked tins, pots and fridge packs featuring the new design will roll out to retailers in the convenience channel from November onwards, marking the first overhaul in five years for the Heinz Beanz brand.
The revamped products, which feature clearer labelling and bold imagery, will be promoted with a £2.3m spend across TV, digital and in-store channels.
Heinz has also partnered with charity Magic Breakfast, donating packs of No Added Sugar Beanz to schools to help them provide healthier breakfasts for children who need extra support.