Heinz is recognising its 150th anniversary with the launch of a new '150 Years of Clean Plates' campaign.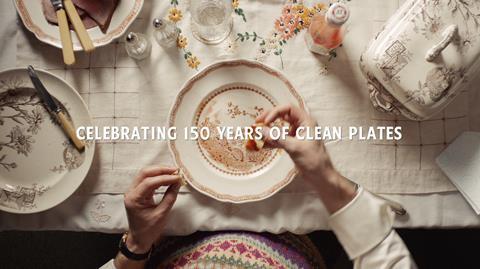 Featuring images of how Heinz Tomato Ketchup has changed through the decades, the £10.4m campaign, which includes a new TV ad, will go live across Europe, the Middle East and Africa on 8 April.
The advertisement will celebrate the brand's founder Henry J Heinz and will be supported by PR, out-of-home, digital and social media activity throughout the rest of 2019.
Victoria Sjardin, vice president of marketing (Europe, Middle East & Africa) at brand owner Kraft Heinz, said: "Henry John Heinz set off on his extraordinary journey with the unique desire "to do a common thing uncommonly well". 150 years later, the heart of Heinz's mission is still to find small ways to make life better.
"We are very excited about our new global 'Clean Plates' campaign, which is a testament to Heinz's heritage and aims to highlight how Heinz products have been helping make meals even tastier around the world and across all walks of life for 150 years."