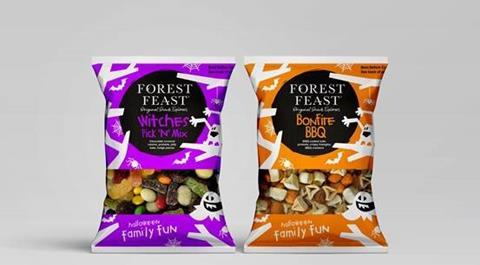 Forest Feast has launched two new lines for Halloween.
The two new lines are Witches Pick N' Mix and Bonfire BBQ.
The new launch will be supported with a social media campaign throughout October while the packaging features UV light reactive imagery.
The Forest Feast Halloween range will be available nationwide, rolling out from mid-September with a RRSP of £1 – £2.