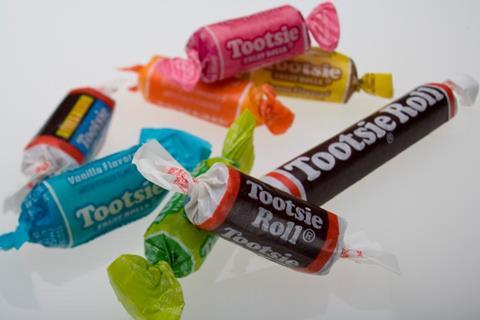 The IB Group is to become the exclusive distributor to American candy brand Tootsie Roll Industries in the UK.
The agreement will see the sweet specialists become the sole UK distributors for the company, through the wholesale arm of the business, Hancocks.
It will be the sole distributor for six of the brand's confectionery products including Tootsie Roll, Tootsie Fruit Chews, Charms Fluffy Stuff, Charleston Chew, Junior Mints and Junior Caramels.
Tootsie Roll is a chewy chocolate flavoured candy, which has had the same recipe since its launch in 1896. It comes as the original Tootsie Roll, Tootsie Mini Bites Theatre Box and Tootsie Peg Bag with individually wrapped candy.
Tootsie Fruit Chews are bite-sized candies in five flavours including cherry, orange, lime, vanilla and lemon. Charms Fluffy Stuff is fluffy tearable candy and comes in two flavours, birthday cake and rainbow sherbet.
Named after the popular dance, the Charleston Chew is a chewy flavoured nougat wrapped in a rich, chocolatey coating. These are available in chocolate, strawberry and vanilla flavours.
Junior Mints are peppermint flavoured mints covered in dark chocolate and Junior Caramels are soft, buttery caramel bites coated in creamy milk chocolate.
Helen Bradshaw, director of marketing and sales for Hancocks said: "We're delighted to add Tootsie Roll Industries to our popular US range here at Hancocks. They're a big name in the confectionery world and we're looking forward to launching this range of products to retailers across the UK.
"American candy is certainly growing in popularity among our retailers and their customers. It gives us, and them, the chance to offer a wider range of exciting confectionery and will set them apart from other retailers."