Grenade has signed a deal with One Stop to list its protein bars in hundreds of UK convenience stores.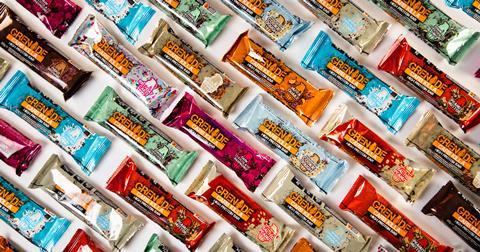 The brand's Carb Killa range has officially launched into 1,000 One Stop stores. Two flavours: Caramel Chaos; and Cookie Dough, will be stocked by all stores while Grenade's White Chocolate Salted Peanut; and Birthday Cake flavours will be listed at the tillpoint of 350 sites.
Commenting on the listings, Grenade ceo and co-founder Alan Barratt said: "We're delighted to partner with convenience store, One Stop. It's another exciting step in the right direction for us this year as we continue to grow our brand.
"The Carb Killa range plays homage to consumers' needs – an on-the-go healthy snacking alternative that doesn't compromise on taste. We look forward to working together and ultimately driving sales to the next level."
One Stop head of product Phil Banks added: "We're continually reviewing our One Stop range to ensure we offer the products our customers want while delivering great value. Snacking is a major market within the UK, and it was the right time to provide our customers with one of the biggest and fastest growing brands in snacking.
"With shoppers transforming their snacking habits and looking for healthy options, it's important we responded to this demand. The Grenade Carb Killa range delivers on exceptional taste whilst boosting nutritious value thanks to its high protein and low sugar offering. We're excited to provide our customers with one the UK's leading on-the-go protein brands."