Frozen food and beverages supplier Rich Products is bringing F'real, the first premium self-serve milkshake, to the UK.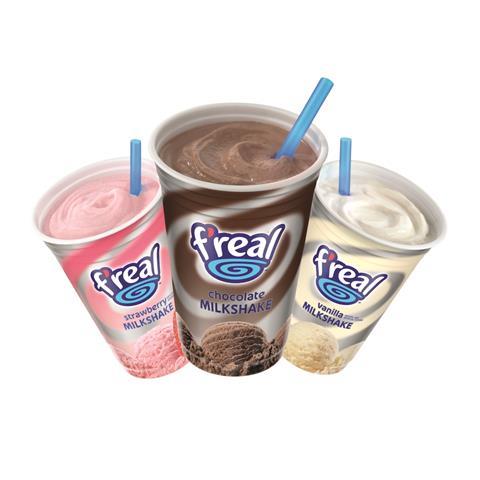 F'real is a self-serve, touch screen milkshake vending machine offering consumers premium ice cream milkshakes that can be made in sixty seconds. Flavours include; Vanilla, Strawberry, Chocolate and Cookies & Cream.
The shakes are made using fresh ingredients with no artificial colours or flavours. Consumers simply choose their preferred flavour, peel off the foil seal, then blend their drink to their exact preference.
For operators, the solution is quick and easy to maintain featuring automatic sanitisation and minimal cleaning. All ingredients are pre-measured in a frozen cup.
The F'real machines are available to order now and can offer c-stores an extra £19,000 in annual revenue. Rich Products premiered the products at this year's National Convenience Show in March.
Emma Wood, head of F'real EME at Rich Products, said: "Milkshake is making a comeback, fuelled by a new generation of millennials who are shunning alcohol in favour of innovative, indulgent beverages that tick the boxes of flavour, fun, and authenticity.
"Alongside this, the rise of agile working and 24/7 lifestyles means they are on the go more than previous generations, and expect quality food and drink wherever they are, and at whatever time of the day."
She added: "This is where F'real comes in – it fills the gap in the market for a premium milkshake that taps into the demand for both convenience and quality. With 55% of consumers in the US going to a convenience store just to buy a F'real, this is destination product that poses a truly exciting opportunity for operators keen to tap into the milkshake market."
For more information about F'real, contact the F'real sales team at frealsales@rich.com.