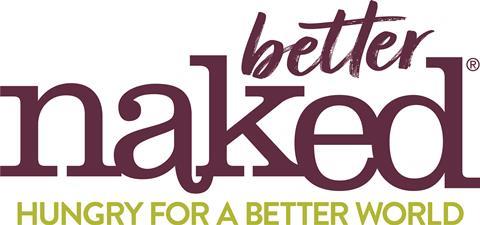 Finnebrogue Artisan has unveiled its Better Naked brand at the premiere of a landmark new television commercial, set to be broadcast on ITV in January.
Finnebrogue's Naked brand has expanded into the plant-based category over the last year and the refresh marks the start of a major plant-based push from the Northern Irish food producer in 2022.
The new look Better Naked will be supported by a million-pound TV ad campaign, which broadcasts on ITV from January.
The firm also unveiled the new Denis Lynn Scholarship for Sustainable Food Innovation in collaboration with Queen's University. It amounts to £20,000 of tuition and living support, internships at Finnebrogue, the non-profit organisation Foundation Earth and a renowned international food producer, with a job within Finnebrogue's innovation hub upon successful completion of the year-long Masters programme. Applications for the first year of the scholarship open early next year.
Finnebrogue's chief strategy officer Jago Pearson said: "Our Naked brand has been an enormous success story since its launch four years ago. We have major ambitions for growth in the years to come and this refresh marks a natural point of evolution as we continue to branch out from our revolutionary nitrite-free bacon into a full range of meat and plant-based products that are good for people and good for the planet. "The brand is an embodiment of our business and our values. Our new television commercial, 'Hungry for a better world', not only encapsulates our restless drive to do better, but is a statement of intent as we launch a £1 million TV campaign for the first time."