Designed to attract vegan customers throughout the day, Country Choice has followed up the rollout of its vegan sausage roll with a new vegan croissant.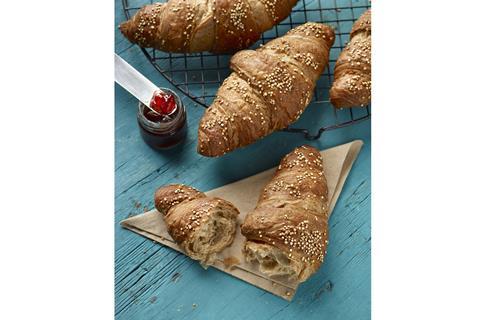 Made in France, the spelt and quinoa croissant is supplied fully baked and frozen, ready to thaw and serve on demand. The newcomer offers a twist on the classic croissant recipe and is set to appeal to all consumers, not just vegans.
Made with spelt flour and packed with caramelised quinoa seeds and roasted barley malt, the croissant comes in twin-packs (rrp £2.29 each / sold in cases of 14).
The number of vegans in Great Britain quadrupled between 2014 and 2018 (Ipsos Mori Survey, 2018), and recent research from Global Data has found that almost half of the vegan population in the UK have made the diet change within the last year.