Chicago Town has launched a £1.5m multimedia campaign that will showcase how it "goes to town" on getting pizza inspiration from Chicago.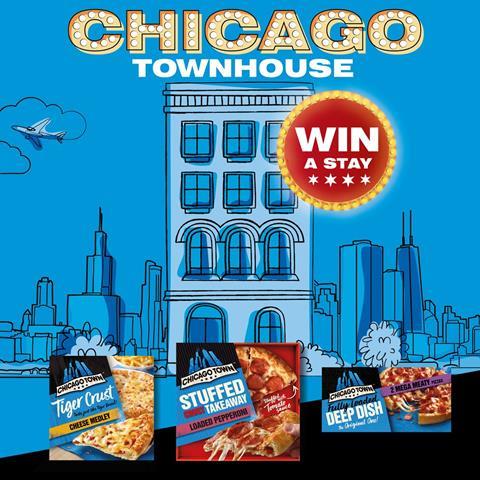 This is supported by an on-pack competition to give consumers the chance to experience Chicago for themselves too – with 11 once in a lifetime trips to be won. In addition to an Absolute Radio partnership, offering a further two trips to the Windy City.
To also give consumers a chance to experience Chicago and its incredible pizza scene for themselves, they can enter a competition via an on pack promotion until end of July across Takeaway, Tiger Crust and Deep Dish packs. It will see winners stay at the Chicago Townhouse, where they will be treated to a three-night stay, a pizza bus tour, pizza making class, a boat tour and £300 spending allowance.
As part of the campaign, the brand will be featured across national out of home media, including bus stops, railway stations and London Underground. The ads will include the brand's tasty range of pizzas including Takeaway, Tiger Crust and Deep Dish.