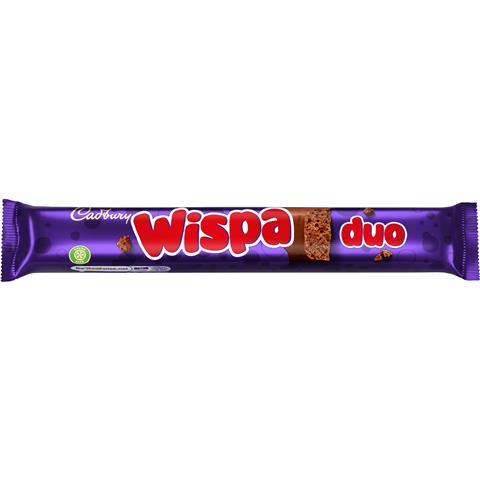 Cadbury Duos Twist Wrap unlocks an innovative portion control mechanism – enabling consumers to twist to seal and save half for later for better portion control and more mindful snacking. The new packaging is made using a memory technology solution, meaning the wrapper stays twisted by a single twist preserving fresh flavour, texture and shape.
With the new bars starting to hit shelves from the end of January, the packaging will be rolled out across five key members of the Cadbury Duos portfolio: Wispa, Wispa Gold, Boost, Double Decker and Cadbury Dairy Milk. The Cadbury Duo range makes up 24% of the Duo market [Nielsen Answers data to 27.02.2021, Total market exc Discounters], and the majority of Duos shoppers are unique to the format so it's a valuable offering for retailers, claims Mondelēz.
The packaging innovation underscores Mondelēz International's commitment to help promote healthier snacking to consumers, with a focus on portion control being recognised as one of the most effective ways of helping people balance their calorie intake.
Kelly Lawrence, brand manager for Cadbury, said: "Following good results during concept testing, we're excited to announce the new packaging this year, allowing shoppers to indulge in a sweet treat then easily reseal and save the remainder of the product for later. We've put a lot of time and investment into portionable packaging as a way of empowering consumers to snack in a more mindful way, and we are excited to see what shoppers think.
"Duos are the growth driver of singles [Nielsen Answers data to 27.02.2021, Total market exc Discounters], particularly in the independent convenience channel, so an important part of any retailer's chocolate range."