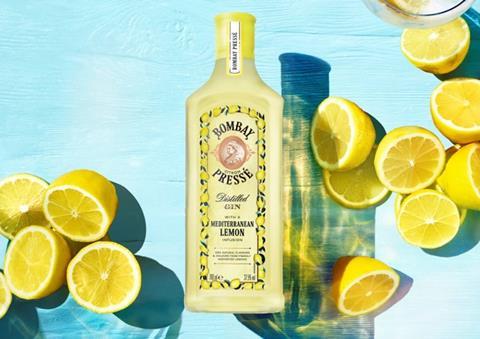 Bombay Sapphire has unveiled a new variant based on the classic Tom Collins cocktail.
Bombay Citron Pressé has an RRP of £23 (70cl, 37.5% ABV) and will be available to purchase from BombaySapphire.com now.
According to the brand, consumers are increasingly eager to explore new flavours that allow them to be creative with cocktails, while demanding authenticity, quality and natural ingredients, and recently there has been a growing popularity for flavours within the citrus space.
Natasha Curtin, global vice president for Bombay Sapphire, said: "We know our fans have a curiosity for authentic and new flavour expressions, while tending to favour natural, premium ingredients with no added sugar. After our successful launch of Bombay Bramble, we are proud to be building out our flavoured portfolio and continuing to elevate the flavoured gin category with Bombay Citron Pressé – inspired by the iconic, the Tom Collins. Allowing gin fans to enjoy a taste of the familiar, but with a twist, this new launch offers a naturally refreshing tasting alternative to the traditional G&T, perfect for adding creative twists to drinks and experimenting with cocktails."